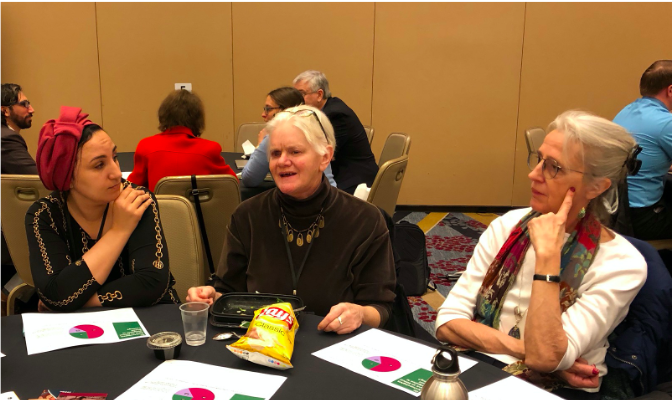 In an upcoming policy brief by Dr. Blythe Bowman-Balestrieri, the Antiquities Coalition Think Tank will be tackling an important question.
Do archaeologists have an ethical obligation to report looting?
To get feedback from those working in the field, we convened a roundtable discussion around this topic on January 4 at the Archaeological Institute of America's Annual Meeting in Washington, D.C. Input from professional archaeologists, students, lawyers, and interested members of the public contributed to a lively and productive discussion.
The conversation was moderated by Executive Director of the Antiquities Coalition Tess Davis and Dr. Bowman-Balestrieri, a trained archaeologist and criminologist, who has extensively studied the illicit trade in ancient art and artifacts. Her research has shown that when archaeologists encounter evidence of looting, nearly a quarter fail to take any action.
In her forthcoming think tank paper, she will explore the reasons behind this inaction, the implications of it, and how the profession can improve.
Stay tuned for Dr. Bowman-Balestrieri's policy brief, and check out past policy briefs, at the Antiquities Coalition Think Tank.