The AC Hosts Roundtable Discussion on the Successful Return of Cambodian Antiquities
August 12, 2022
As Cambodia battled decades of civil war and genocide in the late 20th century, criminals took advantage of the unrest to loot and steal artifacts from its ancient capital of Koh Ker and other archeological sites. Among these items was the Ganesha, a 1000-year-old elephant-headed statue that has long been on the Antiquities Coalition's radar as one of the "Ten Most Wanted Antiquities." 
The Ganesha, along with 29 other looted Cambodian antiquities, finally returned to the Cambodian government on August 8, 2022. These antiquities were stolen from Cambodia as part of an organized looting network and sold by Douglas Latchford to private collectors and a museum in the United States.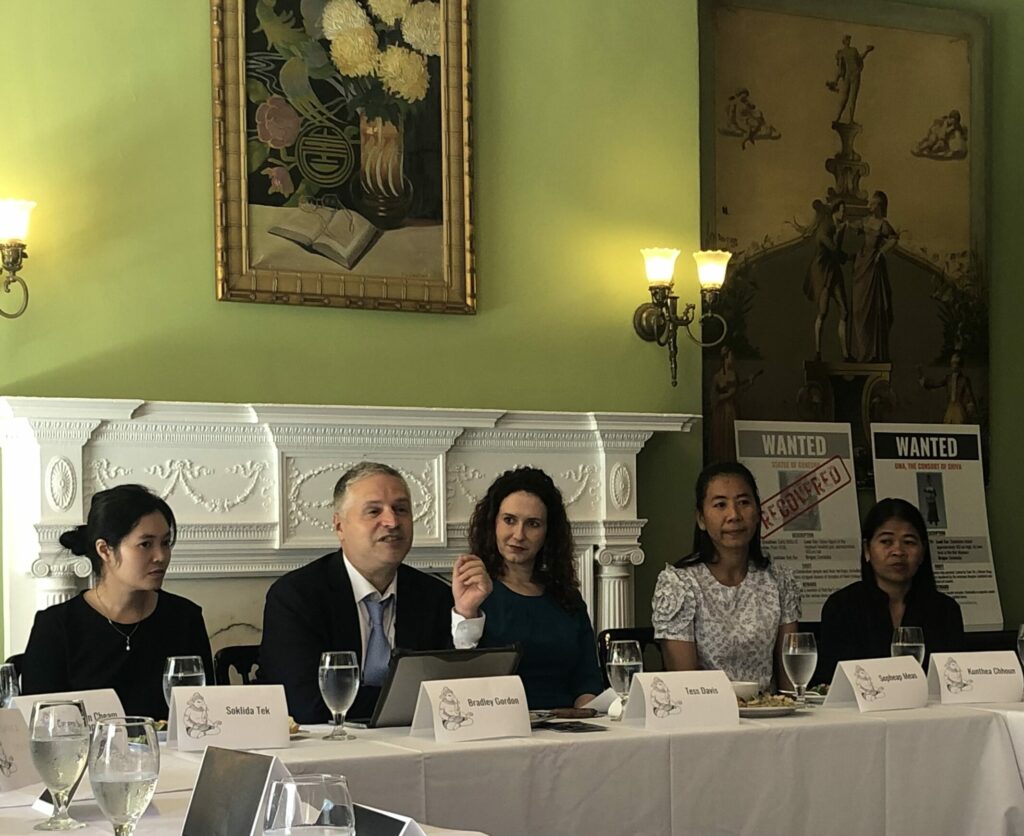 Following this success, the Antiquities Coalition hosted a roundtable luncheon with a visiting delegation from the Royal Government of Cambodia to celebrate the kingdom's recent efforts in finding, recovering, and bringing home its looted masterpieces.
The delegation, joined by other cultural heritage experts actively engaged in the fight against the illicit trade of art and antiquities, spoke about their groundbreaking work that has resulted in the return of the stolen artifacts. In addition, they discussed the difficulties they encountered, lessons learned, and partnerships formed with American allies in law enforcement, civil society, and the arts while searching for these antiquities. 
The return of the Statue of Ganesha marks the first success from the Antiquities Coalition's "Ten Most Wanted Antiquities". The list will relaunch soon with a new Cambodian masterpiece to recover and return.
The Antiquities Coalition thanks the Royal Government of Cambodia and all participants in the roundtable discussion for their work to end cultural racketeering.