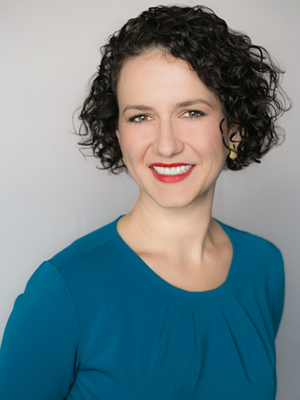 Tess Davis
Executive Director
Tess Davis, a lawyer and archaeologist by training, is Executive Director of the Antiquities Coalition. She oversees the organization's work to fight cultural racketeering and also manages the day-to-day operations of the institute's staff in Washington, DC, as well as programs overseas.
Since 2013, Davis has been affiliated with the Scottish Centre for Crime and Justice Research, at the University of Glasgow. She came to Scotland from the Lawyers' Committee for Cultural Heritage Preservation — a not-for-profit institution based in Washington, DC — where she was Executive Director until 2012. She previously worked for the nongovernmental organization Heritage Watch in Cambodia, first as Project Coordinator, and finally Assistant Director. Her career began at the Archaeological Institute of America.
Over the last decade, Davis has conducted extensive field research on the illicit trade in Cambodian antiquities, as well as legal research on the kingdom's cultural property law. She also conceptualized and implemented a number of exciting projects in the country, including an exhibition at Angkor Wat about threats facing the temple, a hotline for the public to report archaeological discoveries or looting, and a children's book entitled "If the Stones Could Speak." From 2012-2014, she directed a legal internship program in Phnom Penh for international students from the Tulane-Siena Institute, who assist the Cambodian Ministry of Culture and Fine Arts with their legal needs.
Davis has been a legal consultant for the Cambodian and US governments and works with both the art world and law enforcement to keep looted antiquities off the market. She writes and speaks widely on these issues — having been published in the New York Times, Wall Street Journal, the Los Angeles Times, CNN, the Huffington Post, and various scholarly publications — and featured in documentaries.
After graduating magna cum laude from Boston University with a Bachelor of Arts in Archaeology, Davis earned her Juris Doctor from the University of Georgia School of Law. She now serves on the Board of Directors at the Council on Library and Information Resources (CLIR) and the Advisory Boards of Heritage Watch and the Ocean Foundation. She is admitted to the New York State Bar.
In 2015, the Royal Government of Cambodia knighted Davis for her work to recover the country's plundered treasures, awarding her the rank of Commander in the Royal Order of the Sahametrei.