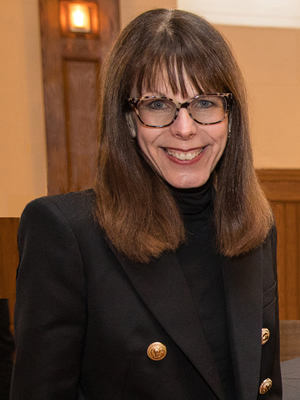 Dr. Laurie Ossman
Independent Scholar
Laurie Ossman joined the Antiquities Coalition Advisory Council in May 2017. Previously, Laurie was the Director of Museum Affairs at the Preservation Society of Newport County. She oversaw the curatorial, conservation, interpretation and academic initiatives at the Preservation Society's 11 historic properties– seven of them National Historic Landmarks– which range in date from the mid-18th to the early 20th centuries. With a collection of 55,000 objects comprised of fine and decorative arts, photographs, prints and drawings the Preservation Society's AAM-accredited house museums provide more than one million tours annually, making it one of the largest cultural organizations in New England.
Laurie has also served as Director of Woodlawn Plantation and Frank Lloyd Wright's Pope-Leighey House in Alexandria, Virginia, during which time she was an affiliated fellow of The American Academy in Rome in historic preservation. She previously served as Deputy Director of Vizcaya Museum and Gardens in Miami; Chief Curator at the Henry Morrison Flagler Museum in Palm Beach, Guest Curator of the Maryland Historical Society's "Looking for Liberty" state history overview exhibition and Curator and Restoration Project Manager for Cá d'Zan, the Ringling mansion at the in Sarasota, Florida.   In addition, she has held research positions at The Smithsonian Institution and The Curator's Office at The White House.
Dr. Ossman graduated with honors from Brown University, earning her Master's degree in Architectural History from the School of Architecture at the University of Virginia, followed by her Ph.D. from the Graduate School of Arts & Sciences, also from UVA. She has been an instructor in the history of American architecture and urban planning and has lectured and written extensively on the architectural history and historic preservation, with a particular interest in architecture and cultural identity. She is the author of several books including Carrere and Hastings: The Masterworks, with Heather Ewing (NY: Rizzoli USA), and Great Houses of the South (NY: Rizzoli USA), as well as a contributor to The Smithsonian's History of America in 101 Objects (NY:  Penguin, 2013).  Her most recent book for Rizzoli, The Gentleman's Farm (NY:  Rizzoli USA) was released in March 2016.