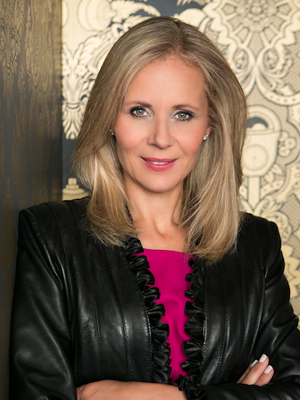 Deborah Lehr
Founder of the Antiquities Coalition, Chairman, Board of Directors
Deborah M. Lehr is an accomplished global business strategist who has supported leading global firms and organizations to grow their presence in the world's most complex markets. Deborah has applied her business acumen and policy knowledge to launch the Antiquities Coalition, which works with governments across the Middle East to fight against antiquities trafficking and its use in funding terrorism and organized crime.
As the Chairman of the Antiquities Coalition, Deborah started a robust high-level dialogue with Antiquities and Foreign Ministers in ten countries in the Middle East on how to preserve and protect our cultural heritage and has elevated global understanding of the linkage between antiquities trafficking and terror networks.
That is just one example of the kind innovation that distinguishes Deborah Lehr. "We are bringing our experience, networks, and access to corporate leaders, non-profits and governments developing big ideas to break down barriers, access and expand markets, and unite coalitions of partners in the public, private and not-for-profit sectors to fight against this horrible crime," noted Deborah.
Her work on fighting antiquities trafficking is recognized by international leaders.  Sameh Shoukry, Foreign Minister of Egypt noted, "Egypt is working alongside regional and international partners such as the Antiquities Coalition to stem the flow of stolen antiquities."  And UNESCO has nominated Deborah as one of its inaugural list of accomplished global women speakers.
Deborah is also CEO and founding partner of Basilinna, a strategic consulting firm focused on China and the Middle East.  She serves as a Senior Fellow at the Paulson Institute, a not for profit chaired by former Treasury Secretary, Hank Paulson.
Deborah serves as a member of the International Advisory Council of The National Geographic, on the Board of the Archaeological Institute of America, on the International Advisory Board of the London School of Economics, the Cox Business School Advisory Board at Southern Methodist University, and the Advisory Board of SAIS at Johns Hopkins University.
Deborah has lived and studied around the world, including China, England, France, and Germany.  Her writings appear regularly in the Huffington Post, and have been published in Foreign Affairs, the South China Morning Post, China Daily, US News and World Report, and Caixin Magazine. She has appeared on television speaking about China as well as antiquities trafficking.