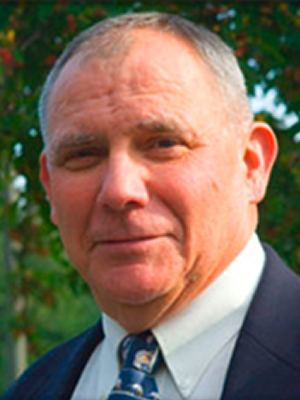 Brigadier General (Ret.) Russell Howard
Founding Director of the Combating Terrorism Center at West Point
Brigadier General (Ret.) Howard is rancher in Paso Robles, California. He is also Senior Fellow at the Joint Special Operations University in Tampa Florida. General Howard is also a member of the Antiquities Coalition Advisory Council. Previously, General Howard was the Senior Adviser to Singapore's Home Team Academy, the founding Director of The Jebsen Center for Counter-Terrorism Studies at The Fletcher School, Tufts University, the Head of the Department of Social Sciences and the founding director of the Combating Terrorism Center at West Point.
His previous Army positions include chief of staff fellow at the Center for International Affairs, Harvard University, and commander of the 1st Special Forces Group (Airborne), Fort Lewis, Washington. Other assignments include assistant to the Special Representative to the Secretary General during United Nations Operations in Somalia (UNOSOM) II, deputy chief of staff for I Corps, and chief of staff and deputy commander for the Combined Joint Task Force, Haiti/Haitian Advisory Group. Previously, he was commander of 3rd Battalion, 1st Special Warfare Training Group (Airborne) at Fort Bragg, North Carolina. He also served as the administrative assistant to Admiral Stansfield Turner and as a special assistant to the commander of SOUTHCOM.
As a newly commissioned officer, he served as an "A" team commander in the 7th Special Forces Group from 1970 to 1972. He left the active component and then served in the U.S. Army Reserve from 1972 to 1980. During this period he served as an overseas manager, American International Underwriters, Melbourne, Australia, and China tour manager for Canadian Pacific Airlines. He was recalled to active duty in 1980 and served initially in Korea as an infantry company commander. Subsequent assignments included classified project officer, U.S. Army 1st Special Operations Command, Fort Bragg, and operations officer and company commander, 1st Battalion, 1st Special Forces Group in Okinawa, Japan.
General Howard has a B.S. in Industrial Management from San Jose State University and a B.A. in Asian Studies from the University of Maryland. He also has an M.A. in International Management from the Monterey Institute of International Studies and an MPA from Harvard University.