Met Gala Looks vs. Loot
May 2, 2023
AC Compares Couture Outfits to Contested Artifacts in Campaign Urging Met to Reevaluate Role in Illicit Trade
The Metropolitan Museum of Art is synonymous with the famous ornate structure on 5th Avenue in New York City and with halls and halls of masterpieces from Egyptian Sarcophagi to Van Gogh portraits. But despite its honorable mission, the Met is implicated in a growing number of scandals, investigations, and criminal prosecutions surrounding its collection.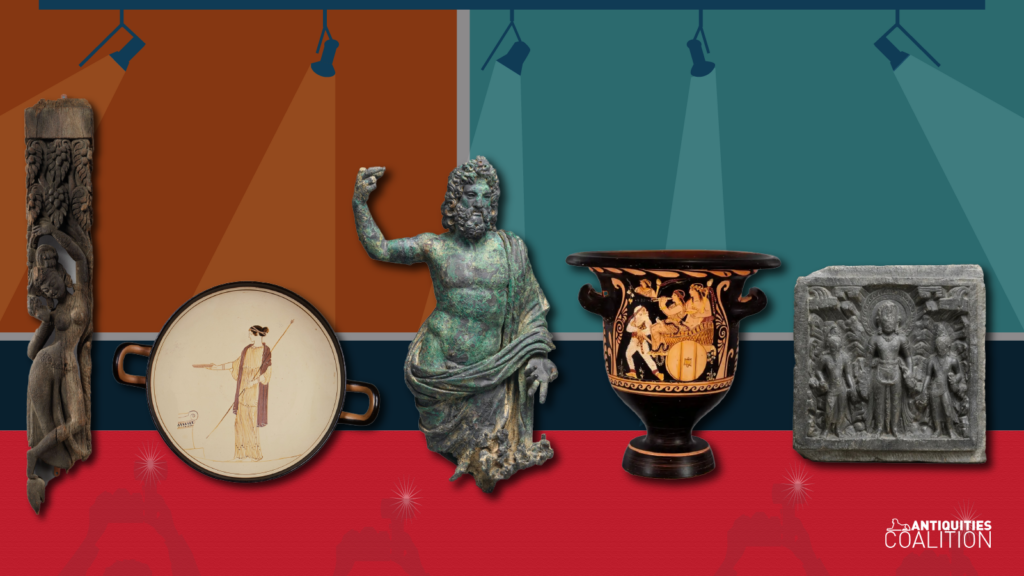 Last night, as glittering celebrities attended the annual Met Gala dressed in couture, the AC was spotlighting some of the contested objects that have been seized and repatriated from the collection of America's largest art collection in looks vs. loot. While the Met Gala gives us an occasion for satire, we must continue to ask serious questions about museums.
The Antiquities Coalition has long called for "strong, concrete, and immediate action" from the Met, including other specific recommendations that the museum could take to regain public trust. This is even more critical given revelations from the International Consortium of Investigative Journalists (ICIJ) that at least 1,109 pieces in the museum's catalog have close ties to individuals indicted or convicted of antiquities crimes. 309 of these suspect artifacts remained on display.
The Antiquities Coalition, as leaders in the fight against cultural racketeering, again urges the Met to reevaluate its role in ending these crimes.