Webinar Registration: The Misadventures of a Stolen American Relic
June 23, 2020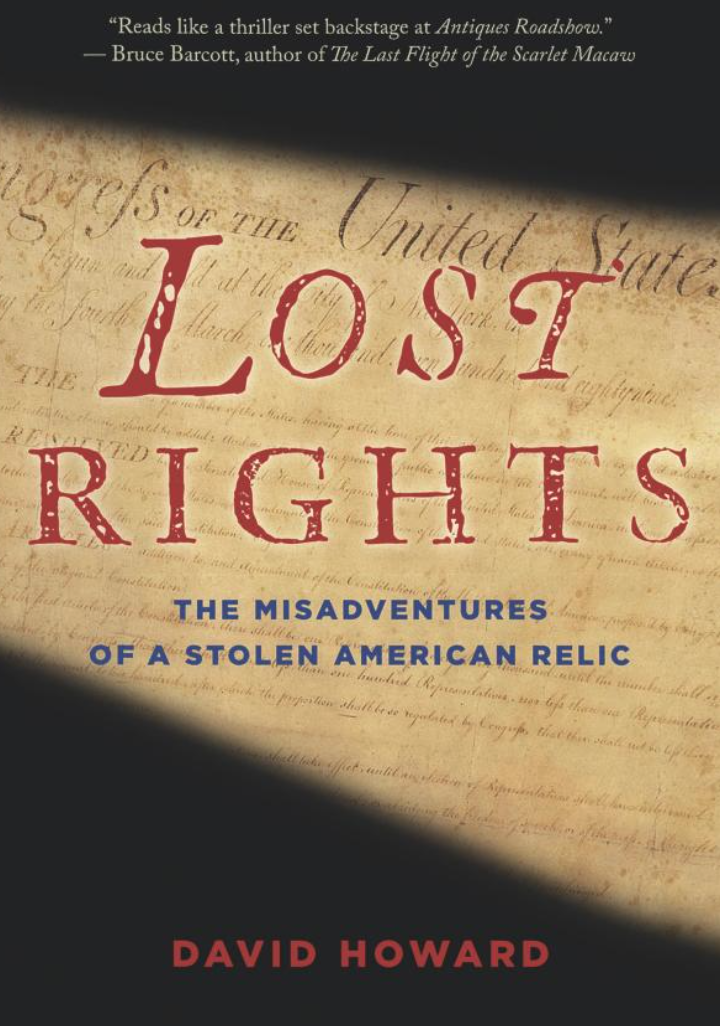 As the Confederacy crumbled, Union soldiers packed an American treasure for a trip north. As one of the original versions of the Bill of Rights left the captured North Carolina statehouse, it began a century-long odyssey, from midwestern living rooms to the back rooms of the shady antiquities marketplace. David Howard, author of Lost Rights: The Misadventures of a Stolen American Relic, joins the Antiquities Coalition in an exclusive live conversation about his book, to peel back the mystery surrounding the elusive parchment.
Howard's "tour de force of antiquarian sleuthing" casts a critical light on the dark side of the antiquities trade, and the story of the lost Bill of Rights reveals a slice of the disreputable characters and practices that keep untold hordes of priceless heritage hidden away. Our discussion will examine what can be learned from the case study about the global fight against looting and trafficking of cultural patrimony.
Join us live, Tuesday, June 30th at 11 AM EDT!