Webinar Registration: Digitization of Privately Held Materials
March 2, 2021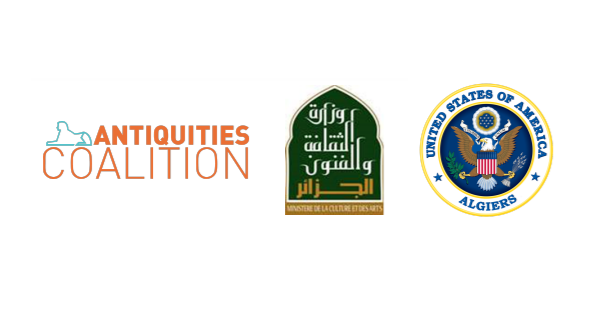 Throughout the Maghreb region, cultural heritage is under threat.
Important archaeological objects, archival materials, rare manuscripts, and intangible heritage that are held in family or private collections have not been spared. In addition, these materials often do not have the advantages of professional conservation, security, climate-controlled storage, and care that collections in national institutions enjoy. These collections are in many cases unknown, except by owners and close associates, and have not been studied or displayed. 
To protect these important materials, experts from across the Maghreb are working to safeguard these privately owned collections through digitization. They face challenges in this effort – distrust of outsiders, concern that materials might be confiscated, and fear that by revealing the existence of rare and valuable manuscripts, they will become the target of violent extremists and other criminals.
On March 9, join The Antiquities Coalition, in collaboration with the U.S. Department of State, the Ministry of Culture of the People's Democratic Republic of Algeria, and the Metropolitan New York Library Council, for a live panel discussion on "Digitization of Privately Held Materials." We will look at challenges and solutions, both for policy and for the practicalities of digitization and cultural heritage preservation.
This event will feature a Keynote address from Father Columba Stewart, the Executive Director of the Hill Museum and Manuscript Library (HMML), in conversation with Abdelhamid Salah, the Director of the Egyption Heritage Rescue Fund. In his role as HMML Executive Director, Fr. Columba travels extensively throughout the Middle East, Africa, Eastern Europe, and South Asia cultivating relationships with communities possessing manuscript collections from the early medieval to early modern periods. Under his leadership, HMML's manuscript preservation projects have increased from one project in Lebanon to projects located in more than a dozen countries. During this time, HMML has photographed tens of thousands of manuscripts in many of the world's most dangerous and difficult-to-reach places and given priority to preserving the manuscript collections of persecuted or endangered minorities. 
HMML was awarded the 2011 National Medal of Honor from the Institute of Museum and Library Services, the highest award a library can receive in the United States. And, he was named by the NEH as the 2019 Jefferson Lecturer in the Humanities, the highest honor the federal government confers for distinguished intellectual achievement in the humanities.
This event will also include a panel discussion led by Dr. Charles Henry, with representatives from Algeria, Libya, Mauritania, Morocco, and Tunisia.