The New York Times on the 'Broken System' That Allows Art Trafficking
January 11, 2016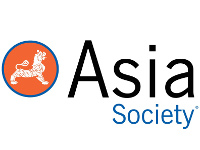 The New York Times on the 'Broken System' That Allows Art Trafficking
January 11, 2016 by Michelle FlorCruz
Last March, a raid in Shumen, Bulgaria, reclaimed 19 ancient artifacts that had been illegally smuggled. Among the various recovered marble and limestone pieces was a square tablet estimated to be nearly 5,000 years old that originated from the Sumerian city of Lagash, in what is today southern Iraq.
Despite the success of the raid, however, most of the looted art from the region will never be recovered and returned to its rightful owners — and the situation has now become a problem in the global fight against terrorism.
In an article published Sunday in the New York Times, various officials and experts describe the "broken system" that allows for groups like the Islamic State to profit off of stolen art and the growing global effort to stem the flow of illegal trafficking:
Laws around the world are weak and inconsistent, and customs enforcement can screen only a portion of what crosses international borders, according to officials and experts in trafficking. Long-established smuggling organizations are practiced in getting the goods to people willing to pay for them, and patient enough to stash ancient artifacts in warehouses until scrutiny dies down. Despite a near-universal outcry over the Islamic State's actions, few countries have shown interest in imposing new restrictions to curb the booming trade in antiquities, estimated to be world billions of dollars a year.
Last September, Asia Society New York hosted a forum entitled "Culture Under Threat: Antiquities Trafficking and Terrorist Financing" that similarly addressed the threat that terror groups represent to art and cultural relics. Among those who participated in the discussion were UNESCO Director General Irina Bokova, Foreign Minster of Iraq Dr. Ibrahim Al-Jaafari, Deputy Prime Minister and Minster of Foreign Affairs of Jordan Nasser Judeh, Antiquities Coalition chairman Deborah Lehr, Asia Society president Josette Sheeran, and Asia Society Policy Institute president Kevin Rudd.
"Culture has always been the victim of war, but what we see today is new," Bokova said of the ongoing crisis. "New in scale and in nature, because we believe that attacks against heritage and culture are in fact attacks against people, against their identities, against their human rights. They're attacks against the humanity we all share."
Click here to watch the complete video of the program.
PDF of the article here