The Minaret of Jam: David Thomas' Interview with the Antiquities Coalition
June 13, 2019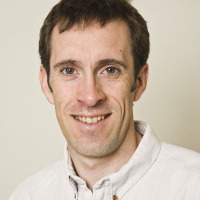 After the Taliban captured the Minaret of Jam two weeks ago in their latest attack on our world heritage, the Antiquities Coalition sat down with an archaeologist with experience in and around this UNESCO World Heritage Site. David Thomas is an archeologist with extensive experience in the Middle East (Jordan, Syria, Turkey), North Africa (Libya, Egypt, Sudan) and central Asia. He began working in Afghanistan in 2003 as the lead archaeologist on a UNESCO impact assessment at Jam. Since then, off and on, Thomas has continued to work at the site. Thomas is also the author of The Ebb and Flow of the Ghurid Empire, a book that includes Thomas' research at Jam. 
To read the Antiquities Coalition press release about the Taliban's attack on the Minaret of Jam, click here.
Why is the Minaret of Jam important?
The Minaret of Jam is an architectural masterpiece. It is the second tallest pre-modern minaret in the world and is located at what is thought to be the Ghurid Dynasty's summer capital of Firuzkuh. It dates to c. 1173/74. The minaret and surrounding archaeological site became Afghanistan's first World Heritage Site in 2002. The minaret has been leaning for years and is at risk from spring floods eroding its foundations.
Can you tell us about your research regarding looters pits around the site?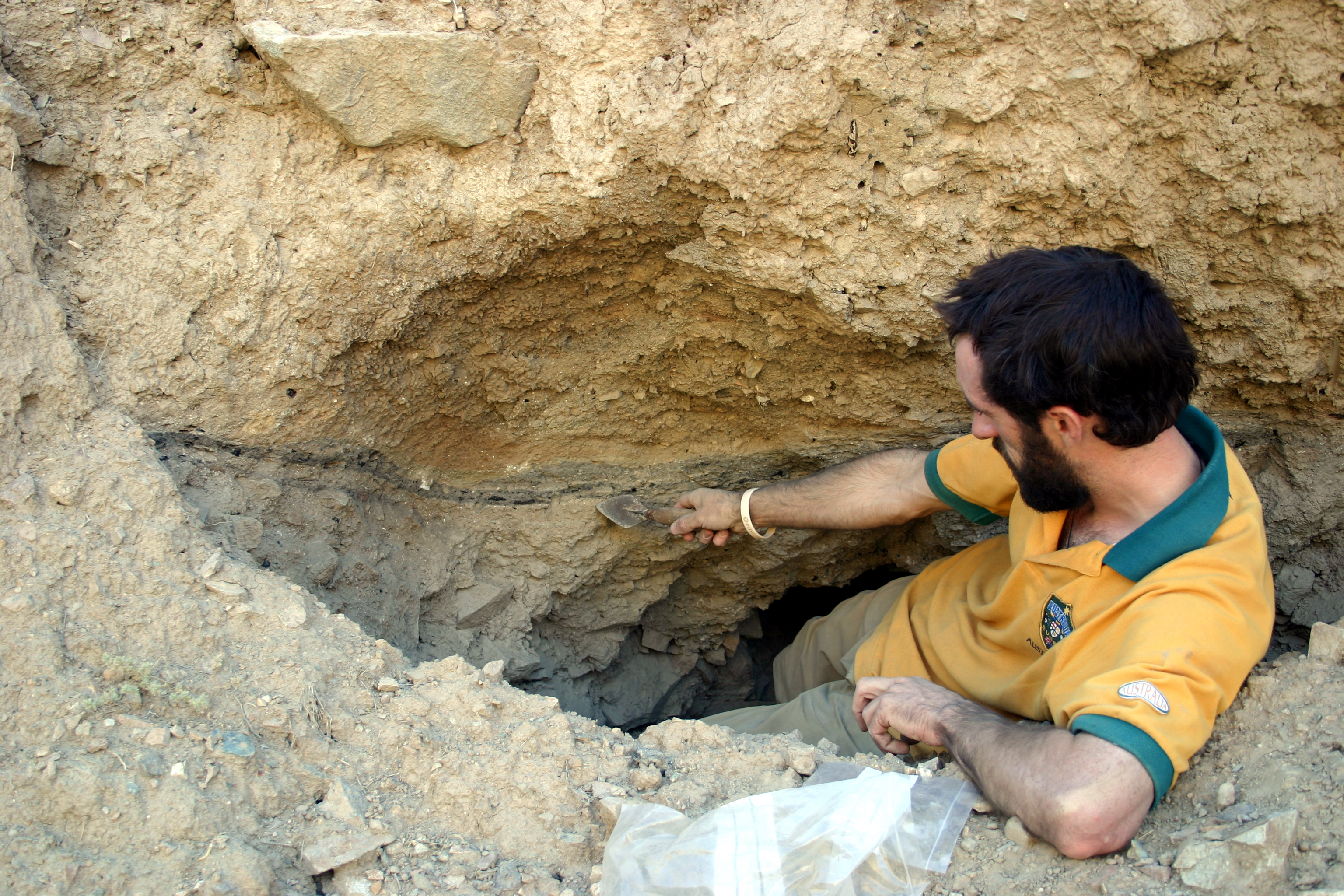 We were shocked when we saw how badly looted Jam was in 2003. The British traveler, now politician, Rory Stewart drew attention to the looting in his book The Places in Between, but nobody knew how many robber holes there were or where they were. Without that sort of baseline information, it is impossible to tell how extensive the looting has been and whether it has stopped. So we started recording the robber holes and I realized that although the looting is terribly destructive, the robber holes can still tell us about the site. By mapping each robber hole and recording any visible architecture and broken bits of pottery, we started to piece together what the capital was like, what sort of buildings the inhabitants lived in, what animals they kept, what crops they grew, etc. We should not give up on a site or think that nothing can be salvaged from the destruction just because it has been looted. I then looked at high-resolution satellite images to identify robber holes and map the extent of the site, as people do not continue digging robber holes if they are not finding anything. Based on our fieldwork in 2005, we recorded 121 robber holes in a 50-meter wide strip running from the fortress to the ancient bridge opposite the minaret. We calculated that amounted to 1,250 square meters and the robbers had removed 1300 cubic meters or 11% of the survey area. 70% of the robber holes exposed architecture. I counted over 1,100 robber holes in a satellite image of the site.
Do you have a sense of where the looted items are going?
One member of my team, Iain Shearer, spent quite a bit of time talking to local people about the looting, to build up a picture of what was found, where, what happened to it, etc. The suspicion is that a lot of the unprovenanced objects from the "'eastern Iranian world" on the art market (and in some museum collections) come from Afghanistan, and some of them come from Jam. The main markets are in the West and increasingly in the Gulf. We recorded a beautiful carved wooden door that the locals had rescued from people robbing an Islamic grave. They said another similar door had been sold for $21,000 in a nearby market in the late 1990s, and doubtless then on-sold at increasingly inflated prices.
How has looting impacted the local population?
Most of the local people who loot archaeological sites are just trying to survive and feed their families during desperate times. I would like to think that our fieldwork provided local people with an alternative, legitimate source of income, which makes it even sadder that we could not return and continue building relationships with them. Studies in Iraq have shown that archaeological sites which have been excavated are often protected by local people where they can, although there are obviously exceptions. Locals grow to understand the history and significance of their heritage and take pride in it. The looting endangers local people because it increases the risk of outsiders trying to take control of a site to further loot it. For example, the looting that has taken place at the Hellenistic site of Aï Khanoum has been on an industrial scale. Now, the Taliban have attacked workers trying to protect the Minaret of Jam from the recent floods. There have been threats in the past to blow up the minaret. I am really worried about the safety of the local people who were so kind and helpful to us when we were lucky enough to work at Jam in 2003 and 2005.
Can you tell us a bit about your background and experience in Afghanistan?
I am an archaeologist. I did my undergraduate degree at Cambridge University, a master's at the University of Southampton, and my Ph.D. on Jam and the Ghurids at La Trobe University. I spent quite a bit of time digging in the Middle East (Jordan, Syria, Turkey), North Africa (Libya, Egypt, Sudan) and central Asia from the mid-1990s to mid-2000s.
I got the chance to go to Afghanistan when a friend could not go and recommended me. I was the lead archaeologist on a UNESCO impact assessment at Jam in 2003. We were trying to find a route for a much-needed road that would have the least impact upon the site. I wanted to do three month-long seasons of fieldwork, but UNESCO funding dried up. We raised our own funding to return in 2004 but had to postpone because of a rebellion. We got to Jam in 2005, but the 2006 season had to be canceled at the last minute. In 2007, we were unable to leave Kabul, so we focused on capacity building at the Kabul Museum and University.