The Antiquities Coalition Congratulates the Council of Europe for Criminalizing the Illicit Trafficking and Destruction of Cultural Heritage
May 19, 2017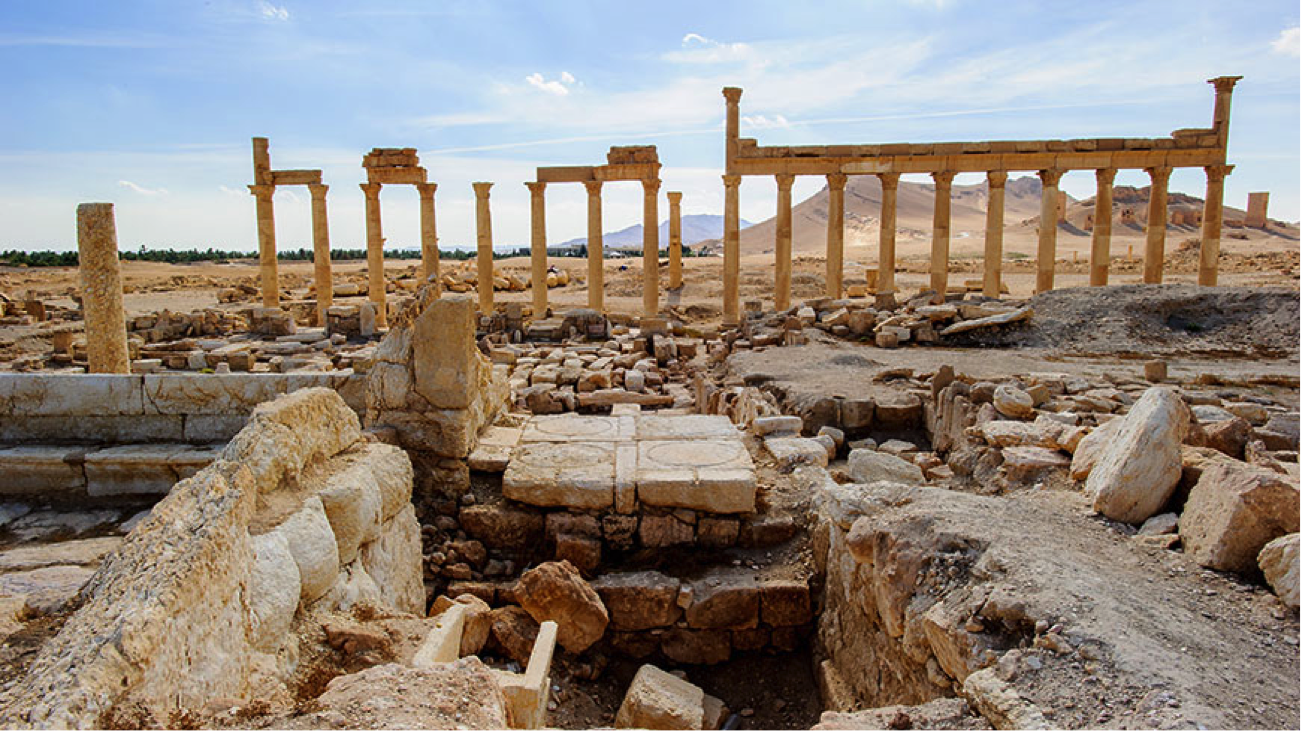 Today, May 19, 2017 in Nicosia, Cyprus, Cyprus, Greece, Armenia, Portugal, San Marino and Mexico became the first states to sign the groundbreaking Convention on Offenses Relating to Cultural Property, demonstrating the growing political will to combat cultural racketeering as a means of criminal and terrorist financing, more states are expected to follow.
This international convention—the world's first to criminalize the looting and trafficking of cultural property—was first adopted on May 3 by the Council of Europe (COE). It opened for signature today at the 127th Session of the COE's Council of Ministers, which is being attended by the foreign ministers of organization's 47 member states. Cypriot Minister of Foreign Affairs Mr. Ioannis  Kasoulides underlined the importance of this convention, emphasizing that similar efforts should be undertaken by the international community, "We believe that more efforts are needed to tackle the financing of organised crime and terrorism and that we need to better understand their interrelationship. Countering the illicit trade in cultural goods is of crucial importance. We believe that more effective, robust and credible legal frameworks, both domestic and international are required, including the Convention on Offences relating to Cultural Property." Minister Kasoulides has called on all states to sign the convention as soon as possible.
"The action taken by the Council of Europe demonstrates the growing political will needed to halt the trade in conflict antiquities" said Antiquities Coalition Chair Deborah Lehr.  "We congratulate the Council of Europe on taking this important step and encourage more countries to sign this convention to show solidarity in the fight against  cultural racketeering."
The convention, which is framed around the organization's actions to combat terrorism and organized crime, aims to fight cultural racketeering by criminalizing a number of offenses. These include the looting and theft of cultural property—as well as its unlawful import, export, acquisition, and sale—in addition to related crimes such as the falsification of documents. It also seeks to strengthen the region's ability to prevent and respond to these crimes through improved national and international cooperation.
According to the COE's Secretary General Thorbjørn Jagland, "We can no longer stand by and watch the devastation of historic sites and trafficking of precious cultural goods by terrorists. The new convention marks an important step in our efforts to combat transnational organized crime and terrorist groups which are using the trade in blood antiquities as a source of income. I call on states to sign and ratify the convention as soon as possible."
The Antiquities Coalition commends the COE for recognizing that cultural racketeering is not a white-collar and victimless crime, but a growing security threat throughout the world, and congratulates all who signed this historic convention today.