The AC Digs Into: Potential Revenue of Cultural Racketeering
July 17, 2019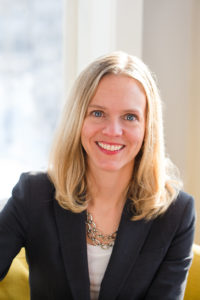 Fiona Greenland Interview
As one of their most recent accomplishments, the MANTIS project published the article "A Site-Level Market Model of the Antiquities Trade." This cutting-edge research focused on two sites in Syria and was able to quantify the potential loss to looting based on archaeological records and market value. This research is important because it fills a critical gap in numerical data about looting in the Middle East.
The MANTIS project (Modeling the Antiquities Trade in Iraq and Syria) is made up of an interdisciplinary research team at the University of Chicago working at the interface of economics and archaeology. Their work combines satellite images, archaeological records such as excavation reports, and market data to undertake rigorous investigations of patterns of looting, trafficking, and cultural violence in Iraq and Syria. The Antiquities Coalition is happy to continue supporting this important work. 
We spoke to Fiona Greenland, the Principal Investigator at MANTIS, to learn more about their recent publication.