Talking Shop: Acquiring Artifacts
December 10, 2018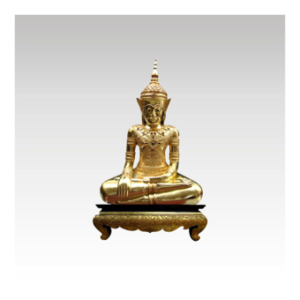 In today's globalized world, the plunder of ancient art and antiquities finances crime, prolongs conflict, and erases the past for future generations. We have lost some of the world's most treasured masterpieces and monuments to looting, war, and terrorism. Art and antiquities have even helped fund some of the last century's worst actors, from the Nazis to the Khmer Rouge, al Qaeda to ISIS.
The Importance of  Responsible Consumption
As we work across borders and disciplines to elucidate these issues and to combat cultural racketeering,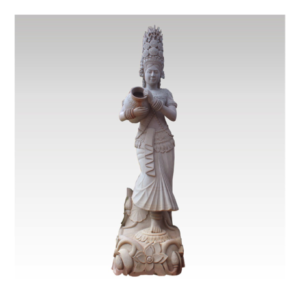 responsible consumption is a key issue. In short, purchasing a piece of ancient art on Madison Avenue or an artifact online can be a risky investment. By acquiring an Egyptian papyrus, a Cambodian statue, or a Mayan vase, collectors may be putting money into the pockets of mafia syndicates, armed insurgents, and terrorist networks.
Instead, purchasing cultural heritage goods from artisans and established non-profits helps ensure a more transparent, prosperous, and peaceful future.
We hope that consumers will recognize that purchasing responsibly sourced cultural heritage goods:
Encourages a more transparent art market;

Bolsters local economies in some of the places that need it most;

Deepens appreciation for some of the world's most iconic cultural heritage sites; and

Supports local artisans rather than risking putting money into the pockets of extremists.
When shopping for cultural heritage goods, several organizations are transparent, support local artisans, and bolster local economies in some of the places that need it most.
Where to Purchase Legitimate Reproductions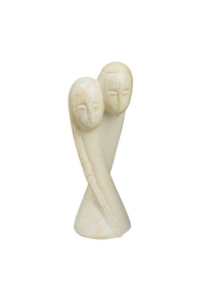 Below are a few of the organizations working to preserve cultural heritage while spurring economic growth throughout the Global South:
Artisans d'Angkor believes it is possible to revive ancient Cambodian arts and crafts, while improving the lives of thousands of people in rural areas. They are committed both to preserve Cambodia's cultural legacy and empowering individuals with a better future.
Pasabahce Magazalari is a Turkish company that creates replicas of antiquities. The company's "World Heritage on Glass" collection is intended to foster awareness of the universality of cultural heritage and draw attention to the collaboration necessary to preserve it. The organization even references the 1970 UNESCO Convention on its website.
Ten Thousand Villages is a global maker-to-movement retailer that facilitates shopping for fair trade goods from artisan workshops worldwide. Each purchase directly impacts the life and community of its maker in a developing country, with a focus on empowering women, individuals with disabilities, and others often excluded from the global economy. Many of the goods for sale are visually similar to antiquities.
The UNICEF Market directly benefits children in developing countries. This market was conceived as an online tool for people shopping for unique crafts. Its partner, NOVICA, works directly with artisans through regional offices in Asia, Africa, and Latin America, and their infrastructure ensures that purchases go from countries of origin directly to consumers.
Acquiring art and artifacts from artisans and NGOs helps safeguard the historic fabric that gives meaning to our history, informs our present-day decisions, and guides us toward a more peaceful, prosperous future.
Purchasing Actual Antiquities
Before acquiring antiquities, there are a number of steps buyers can take to ensure their purchases are legal.
Please help us #combatlooting by consuming culture responsibly. To share our #BuyerBeware video about the risks of consuming trafficked antiquities, please click here.