State Department Spotlights Importance of Cultural Heritage in Cambodia
January 27, 2016
Secretary Kerry Takes Key Steps to End Trafficking of Antiquities
The Antiquities Coalition commended Secretary of State John Kerry for highlighting today the US government's commitment to working with global partners to end the trade of blood antiquities in Cambodia and for underscoring the importance of combating cultural racketeering during his trip this week to Southeast Asia. The organization's Executive Director played a role in recovering and repatriating stolen art from Cambodia prior to joining the Antiquities Coalition.
"The cooperation agreed to by Secretary Kerry and Prime Minister Hun Sen demonstrates a commitment that the looting and trafficking of 'blood antiquities' will not be tolerated," said Tess Davis, Executive Director of the Antiquities Coalition, who was knighted in 2015 by the Royal Government of Cambodia for her work recovering treasures that Sec. Kerry viewed today.
Deborah Lehr, Chairman and founder of the Antiquities Coalition, said "Secretary Kerry is a leader on the issue of cultural preservation which is critical not only for protecting humanity's shared heritage, but also for strengthening the foundations of peace and security in countries that depend on their cultural heritage for economic stability and a shared sense of national identity."
Secretary Kerry met with Cambodian Prime Minister Hun Sen in Phnom Penh today to discuss the importance of building democracy, fighting extremism, and enhancing economic development in the context of the U.S.-Cambodian partnership. As part of this broader effort, both leaders highlighted the importance of cooperation between the U.S. and Cambodia to preserve Cambodia's rich heritage.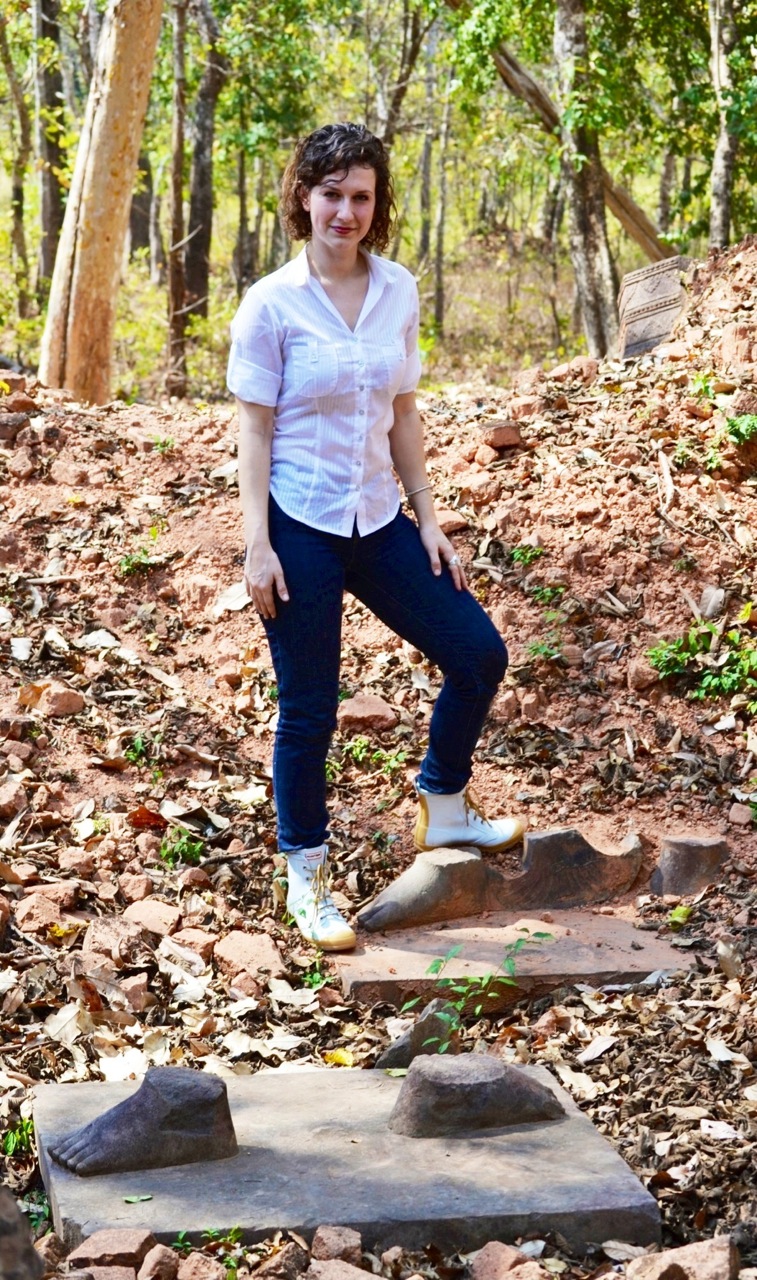 As Secretary Kerry stated, "In every meeting, I made clear that we are committed […] to building on the progress that we have already made in education, health, cultural preservation." He added, "I had the privilege of visiting the national cultural museum earlier this morning where artifacts have recently been returned from the United States to Cambodia. And that museum is an extraordinary asset, a goldmine of treasure from the past."
"Prime Minister Hun Sen has made repatriation of looted Cambodian antiquities a priority of his administration," said Davis. "Secretary of State Chan Tani has tirelessly lead these investigations and negotiations. With their victories, Cambodia has played David to the international art market's Goliath."
The Antiquities Coalition was honored to host His Excellency Chan Tani in May 2014 at a roundtable discussion, along with Deputy Prime Minister Sok An, on how the international community can best support Cambodia's efforts.
"Cambodia is a model of the good and the bad that happens to a country's heritage during a time of crisis and instability," said Deborah Lehr, Chairman of the Antiquities Coalition. "There are many lessons to be learned from their experience as we work to prevent similar destruction and looting in the Middle East."
Secretary Kerry was photographed admiring a series of 1000-year-old Khmer masterpieces, which the kingdom has recently recovered from the United States in cooperation with the U.S. Government.
Along with countless other antiquities, these treasures were plundered from Khmer Rouge territory during the Cambodian Civil War. They were then trafficked onto the international market, with some eventually landing at top American auction houses and museums. In 2011, the Royal Government of Cambodia launched a campaign to bring its looted antiquities home. They have since recovered major works — one both from Sotheby's and Christie's, two from the Metropolitan Museum of Art, and one each from the Norton Simon and Cleveland museums.  They continue this effort today.