Since its inception, the Antiquities Coalition has championed the fight against cultural racketeering, which is the looting and trafficking of ancient artifacts to fund crime, conflict, and terrorism. One way the Antiquities Coalition counters the illicit trade of artifacts is by promoting creative and innovative solutions. That is why the Antiquities Coalition is a proud supporter of the SmartWater Foundation, an organization that provides new technological solutions to safeguard cultural heritage.
The Suspect
In early September 2012, Fish and Wildlife Service Special Agent Russell Stanford intercepted a shipment of counterfeit jewelry bound for Albuquerque, NM. Authorities suspected this jewelry would be sold as Native American-made, even though the jewelry was produced in the Philippines. Instead of seizing the counterfeit artifacts, Special Agent Stanford applied a few dabs of SmartWater to the illicit jewelry, a forensic countermeasure to the trade in fake cultural heritage objects.
Two months later, Special Agent Stanford discreetly entered Gallery 8, an Albuquerque jewelry shop owned by Nael Ali. Agent Stanford, posing as a wealthy buyer, purchased two pieces of Native American jewelry. Little did Mr. Ali know, those two artifacts were among the items marked with SmartWater.
What is SmartWater?
SmartWater is an internationally accredited liquid 'nanotechnology' that is odorless, colorless, and invisible to the naked eye. This traceable liquid is coded with a patented forensic technology that contains a unique signature, when brushed or sprayed on, is completely undetectable except by ultraviolet (UV) light. When applied to artifacts, SmartWater provides information to law enforcement about an artifact's place of origin. Law enforcement can then use this provenance information in court, as SmartWater evidence is both Frye and Daubert compliant.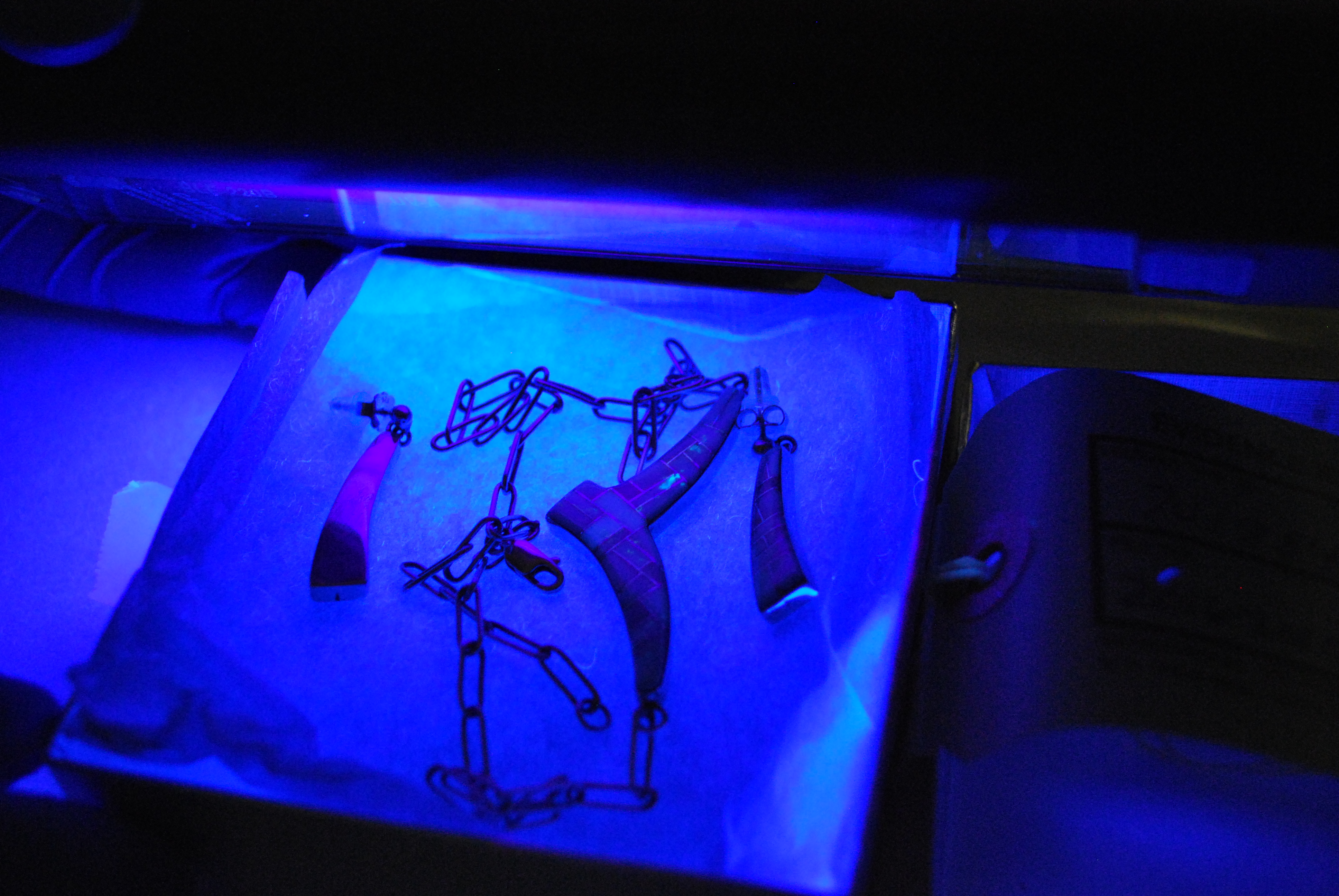 Operation Al Zuni
In March 2012, the U.S. Fish and Wildlife Service began using SmartWater in Operation Al Zuni, the most extensive federal investigation into Native American art fraud ever conducted. Over a period of three and a half years, federal agents uncovered an elaborate network involving Filipino jewelry manufacturers and U.S. importers. After purchasing the counterfeit jewelry from the Philippines, U.S. importers—such as Nael Ali of Gallery 8—illegally sold the artifacts as Native American-made.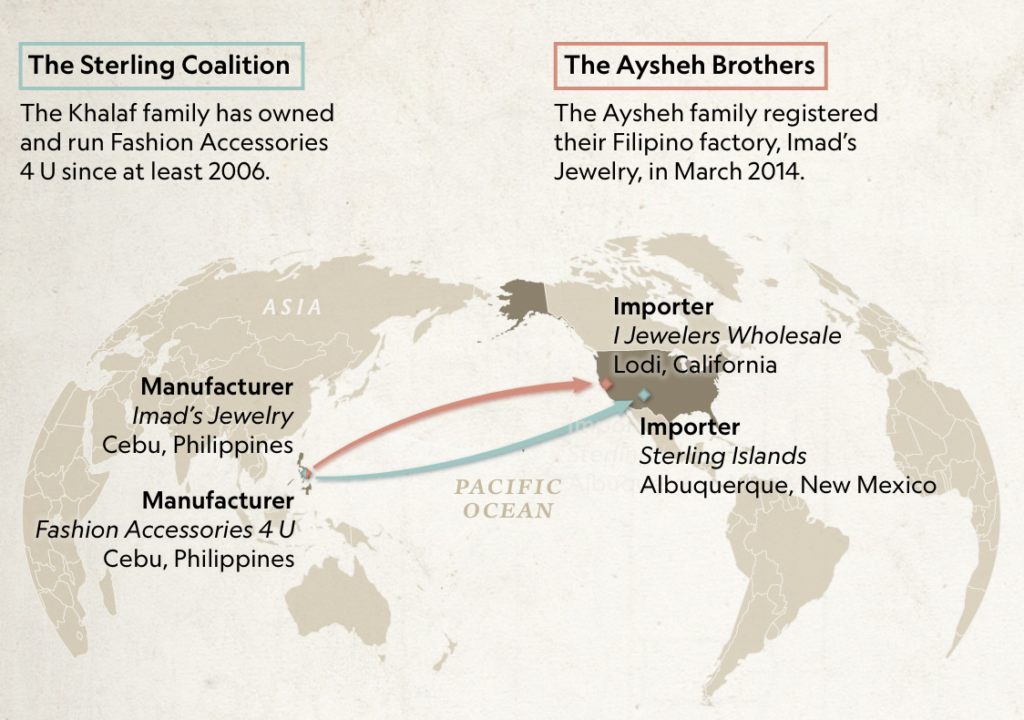 Falsely representing artifacts for sale as Native American-made is a federal crime according to the 1935 and 1990 Indian Arts and Crafts Act. For a first time violation of the Act, an individual can face civil or criminal penalties of up to a $250,000 fine and a 5 year prison sentence. However, up until the conviction and sentencing of Nael Ali, the Act was rarely enforced.
Congress enacted the Indian Arts and Crafts Act to bring attention to the fact that many Native Americans rely on their arts and crafts for economic and cultural reasons. The sale of Native American crafts, such as jewelry, provide livelihoods for thousands of indigenous people and brings in more than a billion dollars annually nationwide. These arts and crafts also provide cultural benefits. One Navajo jeweler, Liz wallace, said: "Our arts and crafts give us a really concrete way to stay connected to our culture and our history. All this fake stuff feels  like a very deep personal attack."
The Sentencing
In October 2018, U.S. District Judge Judith C. Herrera of the District of New Mexico sentenced Nael Ali for violating the Indian Arts and Crafts Act. Ali, who plead guilty, was sentenced to six months imprisonment as well as a $9,000 fine. This sentencing marked the first time in which an individual was sent to jail for violating the Indian Arts and Crafts Act, a milestone made possible by SmartWater technology.
Implications
SmartWater serves as a forensic deterrent for more than fraud. Throughout the 21st century, SmartWater has been applied to a vast array of cultural heritage sites, from Shakespeare's birthplace in Stratford-upon-Avon to Syrian museums threatened by civil conflict. Each SmartWater application strengthens precedent that those who engage in the looting and trafficking of antiquities will be caught and prosecuted, a mission the Antiquities Coalition and the SmartWater Foundation share as partners against cultural racketeering.
---