Protecting Iraq's Antiquities and Cultural History: Q&A with Iraqi President, Barham Salih
October 4, 2019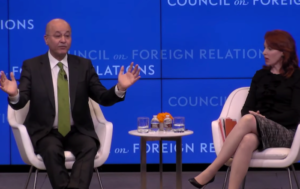 Iraq has seen unbelievable destruction from war and senseless violence for years affecting their citizens, way of life, and cultural history. Still, their government is working to repair the damage that has been done and foster unity among its people as well as protect its historical sites.
On September 27th, the Council on Foreign Relations hosted the President of Iraq, Barham Salih, in a Q&A session where he discussed Iraq's current state, goals for the future, and how he and his government are working to protect their country's rich history.
Antiquities Coalition's Executive Director, Tess Davis, was among attendees and was able to pose a question to President Salih regarding his stance on Iraqi Antiquities.