Dealing Dubious Artifacts: A Look Into The Criminal Probe Of New York v. Nancy Wiener
March 14, 2018
In the run-up to Asia Week 2018, held March 15-24 in New York, this is the first of a four-part series that will recap the ongoing case of Nancy Wiener's arrest for antiquities trafficking.
 These
posts will also offer commentary examining how dealers like Wiener could exploit loopholes, institutional gaps, and systemic flaws in order to carry out their illicit activities.
The details read like the plot of an Indiana Jones film: priceless statues looted from temples in distant lands. An international network of art thieves, shady dealers, and informants spanning continents. The years of patient, grueling investigative work that unravelled a thread in a conspiracy and ended up bringing down an empire.
In one of the art world's most high-profile antiquities trafficking cases to date, the prominent antiquities dealer Nancy Wiener was arrested in December 2016 on the charges of illegally obtaining stolen cultural property via international smuggling networks and selling it on the art market by creating false provenance to hide their origins. Wiener returns to court on April 3rd to stand trial, hopefully closing a decades-long saga of looting, conspiracy, and smuggling.  
However, until then, Wiener's arrest continues to send reverberations throughout the art world, throwing yet another spotlight onto the ongoing issue of fighting the illegal antiquities trade in the international art market. A criminal complaint filed in the Manhattan Criminal Court against Wiener reveals the surprising backstory behind the legendary New York dealer, and details Wiener's exploits in building her trade in South and Southeast Asian art.
These include allegedly using criminal networks to transport looted cultural property across intermediary countries and hide their countries of origin; laundering artifacts through restoration and straw purchases at auctions; and in one instance, conspiring with authorities in Southeast Asian art like a prominent collector and academic to create false provenance for a stolen bronze statue of a Naga Buddha.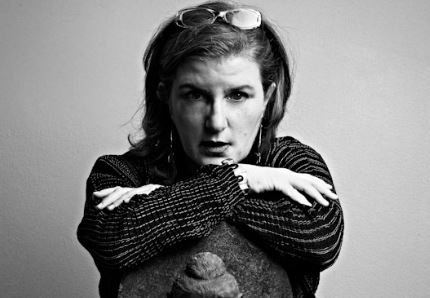 Part of the Wiener case's impact comes from her own high profile within the industry, as she and her mother, Doris Wiener, have been credited for helping kickstart the market for South and Southeast Asian art. Works from Wiener's eponymous Upper East Side gallery are found in the collections of the Metropolitan Museum of Art, the Art Institute of Chicago, and several national museums abroad. The Wiener duo's clients included high-profile figures such as John D. Rockefeller III, Igor Stravinsky, and Jacqueline Kennedy, adding another sheen of glamour and celebrity power to their brand.  
The Wieners were also blue-chip consigners with major auction houses such as Sotheby's and Christie's, and Nancy Wiener even consigned her mother's art collection to Christie's in 2012 upon her death. In a reflection of the Wieners' stature in the art world, a press release on the sale mentions how Doris Wiener, "placed important works in top collections and institutions throughout the world," and characterizes her as one of the "most distinguished tastemakers in this collecting category."
The 380-lot sale raked in a total of $12.7 million dollars, a success by any other account. However, it has come to light that a significant portion of that profit came from suspected stolen cultural property, such as a silver-inlaid gilt bronze figure of Avalokiteshvara, which exceeded its pre-sale estimates of $250,000-$350,000 to sell for $812,500. According to the criminal complaint, at least another 20 lots in the sale had the dubious, non-existent, or plain false provenance indicative of looted antiquities.
Similarly, Wiener consigned a stolen statue of a Baphuon Shiva to Sotheby's in 2011. Even though an employee had noted that it had "cracks and joins dressed up as paint splatters to maskrepairs," likely from damage inflicted during its illegal excavation, Sotheby's went ahead with the sale, citing a 'Private English Collection' as the source of the statue. The statue sold for $578,500.
It is likely that Wiener could have continued with these activities unnoticed by the authorities, if not for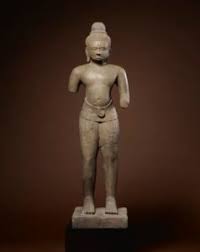 several key developments. The first hints of what was to come surfaced in 2015, when a Seated Buddha statue sold by Wiener to the National Gallery of Australia was declared likely to be stolen. Wiener had to refund the NGA the price of purchase, and the statue was returned to India along with other looted antiquities bought from the disgraced art dealer Subhash Kapoor, collectively worth more than $2 million. 
As it turned out, the wider federal investigation into Subhash Kapoor (termed Operation Hidden Idol) in 2015 proved instrumental in providing the evidence to bring down Wiener a year later. (Kapoor was charged in New York with possessing stolen items worth $107.6 million, and is currently awaiting trial in India). Pursuant to a search warrant carried out in New York, federal authorities obtained evidence of Wiener's connections to Kapoor. They carried out a raid on Wiener's gallery in March 2016, seizing 3 items worth nearly $1 million, eventually arresting her in December later the same year on the charges mentioned in the beginning of the post.
In all, the above mentioned details of this case raise many questions about how someone like Nancy Wiener could obtain and sell dubious South and Southeast Asian antiquities with impunity for so many years. The next few parts of this blog series aim to examine the players and factors that continue to facilitate the illicit antiquities trade — a transnational black market worth billions that spans continents and people from all walks of life.
Read part two here.
This is a guest post by our intern Nicole Ong. Nicole is currently a student at Georgetown University, earning a degree in International Relations. If you're interested in interning with the Antiquities Coalition, please email cultureunderthreat@theantiquitiescoalition.org