MENA Diplomats Convene in Washington to Address #CultureUnderThreat
March 10, 2016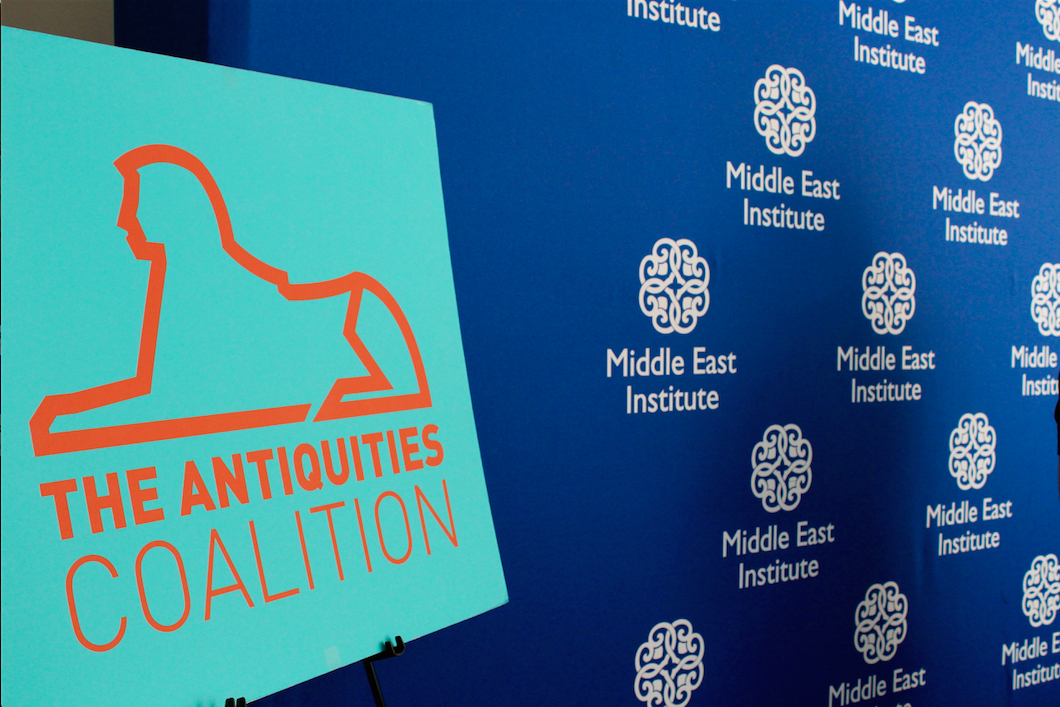 On Wednesday, March 9th the Antiquities Coalition and Middle East Institute held a roundtable discussion with diplomats from across the Middle East and North Africa (MENA) on solutions to address #CultureUnderThreat, the first gathering of these embassies in Washington, DC to discuss this issue.
The systematic destruction of heritage from violent extremist organizations is a crime of war and harbinger of genocide, while the traffic in conflict antiquities has emerged as a significant funder of these terrorist organizations' operations in the MENA region. Tourist sites, museums, religious institutions and more are all threatened. The attacks have been increasing in frequency over the past four years.  Priceless artifacts from the MENA region are being trafficked and sold at the hands of terror groups and criminal networks, which funds the crime and terrorism that has swept many nations in the region.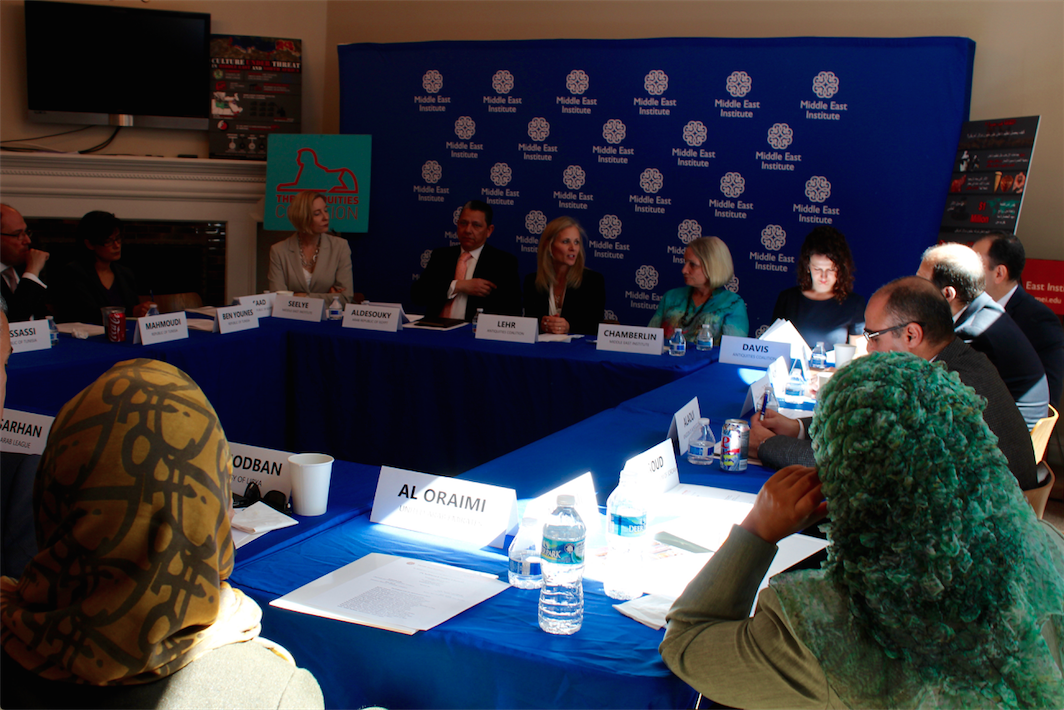 The intent of the roundtable in Washington, DC was to identify key regional concerns related to antiquities destruction and trafficking, develop common areas of interest, and determine specific goals for the regional Task Force established by the Cairo Declaration. The Declaration was signed by 10 Arab League states at the May 2015 Cairo Conference which was co-hosted by the Arab Republic of Egypt, the Antiquities Coalition, the Middle East Institute, and UNESCO. The Second Annual #CultureUnderThreat conference will take place this summer in the region.
By identifying their shared challenges and recognizing the common hurdles they face, these nations will be working together to close the systematic gaps and move toward more coordinated efforts. The outcome of the meeting was a major push for actionable solutions moving forward as the nations were able to identify common challenges they have faced individually, including in some of the very systems meant to help them reclaim their cultural patrimony.  
The roundtable discussion was attended by delegates from Egypt, Iraq, Libya, Morocco, Tunisia, Qatar, United Arab Emirates, Yemen, the Department of State and the Arab League. The nations will reconvene on a regular basis in preparation for the Second Annual #CultureUnderThreat conference this summer. The efforts taken by each of these nations to work together on such a critical issue that they all share shines light upon the crisis they face as a regional community and serves as an unprecedented cooperation on combatting culture under threat.
The Antiquities Coalition is pleased to be partnering with the Middle East Institute, and many other organizations and individuals who are dedicated to halting the stem of heritage destruction across the MENA region and around the globe.