Local Heroes Use Fresh Approach Against Extremist Barbarity
September 15, 2017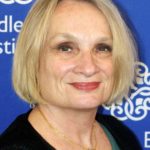 We are pleased to share this op-ed by Ambassador Wendy Chamberlin, President of the Middle East Institute and #CultureUnderThreat Task Force Chair. The Antiquities Coalition and the Middle East Institute work together in the fight to protect our shared heritage. Together, we take action to halt antiquities looting and trafficking to end violent extremism and organized crime.
On the heels of the 16th anniversary of 9/11 — after two costly wars, countless sacrifices by our men and women in uniform, and a whopping $4 trillion-plus price tag — it's time to ask: What's missing in our grand strategy?
We have learned many lessons since that bright September morning in 2001 that turned so dark and changed our lives forever. We all agree that it's not just the armed forces or the security agencies that will ultimately lead us to victory in this very different kind of war. But few convincing answers have been provided to the central question in the long-running strategy debate: How do we undermine support for the ideology of those bent on killing innocents? How can we tip the balance in the fight for the hearts and minds of the potential recruits and supporters of the extremists?"
A decade ago, Philip H. Gordon, former advisor to President Obama, wrote on the sixth anniversary of the 9/11 attacks that if "Americans accept that victory in the war on terror will come only when the ideology they are fighting loses support and when potential adherents see viable alternatives to it, then the United States would have to adopt a very different course."
To read more, visit The Hill.