Kuwaiti official urges action to end plundering of Arab culture
September 9, 2016
Kuwaiti official urges action to end plundering of Arab culture
Fri Sep 9, 2016 10:3AM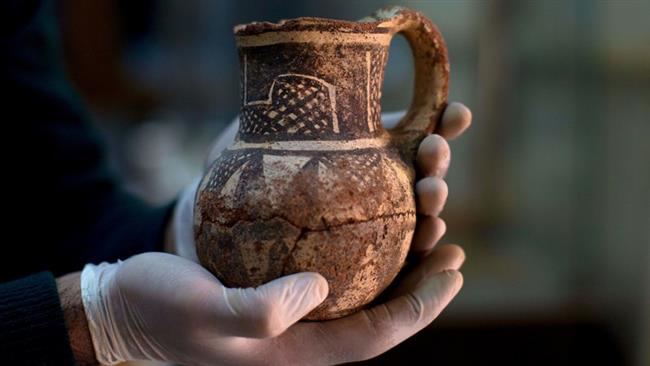 A senior Kuwaiti official has warned of the massive-scale plunder of archaeological sites in Arab nations, amid numerous reports that Takfiri militants are engaged in looting and destroying the cultural heritage in Iraq and Syria.
Ali al-Yoha, secretary general of the Kuwait National Council for Culture, Art and Letters (NCCAL), said Thursday that around 20,000 to 30,000 cultural entities worth $10 billion have been stolen.
He made the remarks during an interview with Kuwait's KUNA news agency while attending a regional conference entitled, "Culture Under Threat" held in the Jordanian capital, Amman.
Jordan's Minister of Tourism and Antiquities Lina Ennab also said that cultural racketeering has become a chief concern in recent years, underscoring the need for further action to put an end to such actions.
The warnings come amid the systematic looting and destruction of cultural heritage in the Middle East at the hands of Takfiri terrorists, mostly active in Iraq and Syria.
Saudi Arabia and some other Persian Gulf countries are widely believed to be the key sources of funds and recruits for terrorists in the region.
Last year, UNESCO Director General Irina Bokova warned of the massive-scale plunder of Syria's archeological sites by the Daesh terror group.
She stressed that satellite imagery shows archeological sites across Syria are dotted by hundreds of illegal excavations, proving that the valuable historic sites are being looted on an "industrial scale."
In a letter to the United Nations, Russia's Ambassador Vitaly Churkin said in April 6 that the Turkish town of Gaziantep has become a hub for selling antiques stolen by Daesh from Syria.
He said Daesh's illegal annual income from the sales of stolen historical relics reaches nearly 200 million dollars.
Daesh has also destroyed several ancient monuments in northern Iraq and neighboring Syria.
Earlier this year, shocking pictures showed how Daesh terrorists had destroyed ancient monuments in the Syrian city of Palmyra before its liberation in March.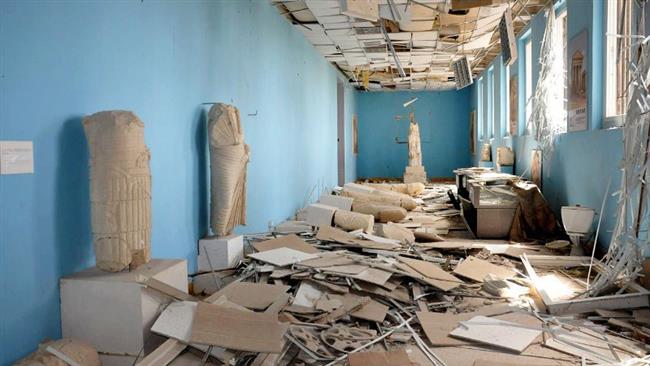 The terrorists sparked a global fury when they started destroying Palmyra's treasured monuments.
In April 2015, Daesh released a video showing its members destroying artifacts at Iraq's northern ancient Assyrian city of Nimrud before blowing up a part of the site.
Also in February last year, the terrorists smashed ancient statues at the Ninawa museum in Mosul, using sledgehammers and drills.
In a separate video released on June 7, Daesh terrorists have threatened to destroy the Pyramids and the Sphinx in Egypt. The video also affirms that Daesh believes that it has a duty to destroy the ancient Egyptian culture.
The terrorists are currently operating in Egypt's Sinai Peninsula.
This is while certain Arab governments in the region, including Saudi Arabia and Qatar, have been supporting militants wreaking havoc in Syria and Iraq.
PDF of article here