How Can We Continue to Protect and Preserve the Integrity of the Art and Antiquities Trade in New Orleans?
May 30, 2019
Thursday, May 30, 2019
New Orleans, Louisiana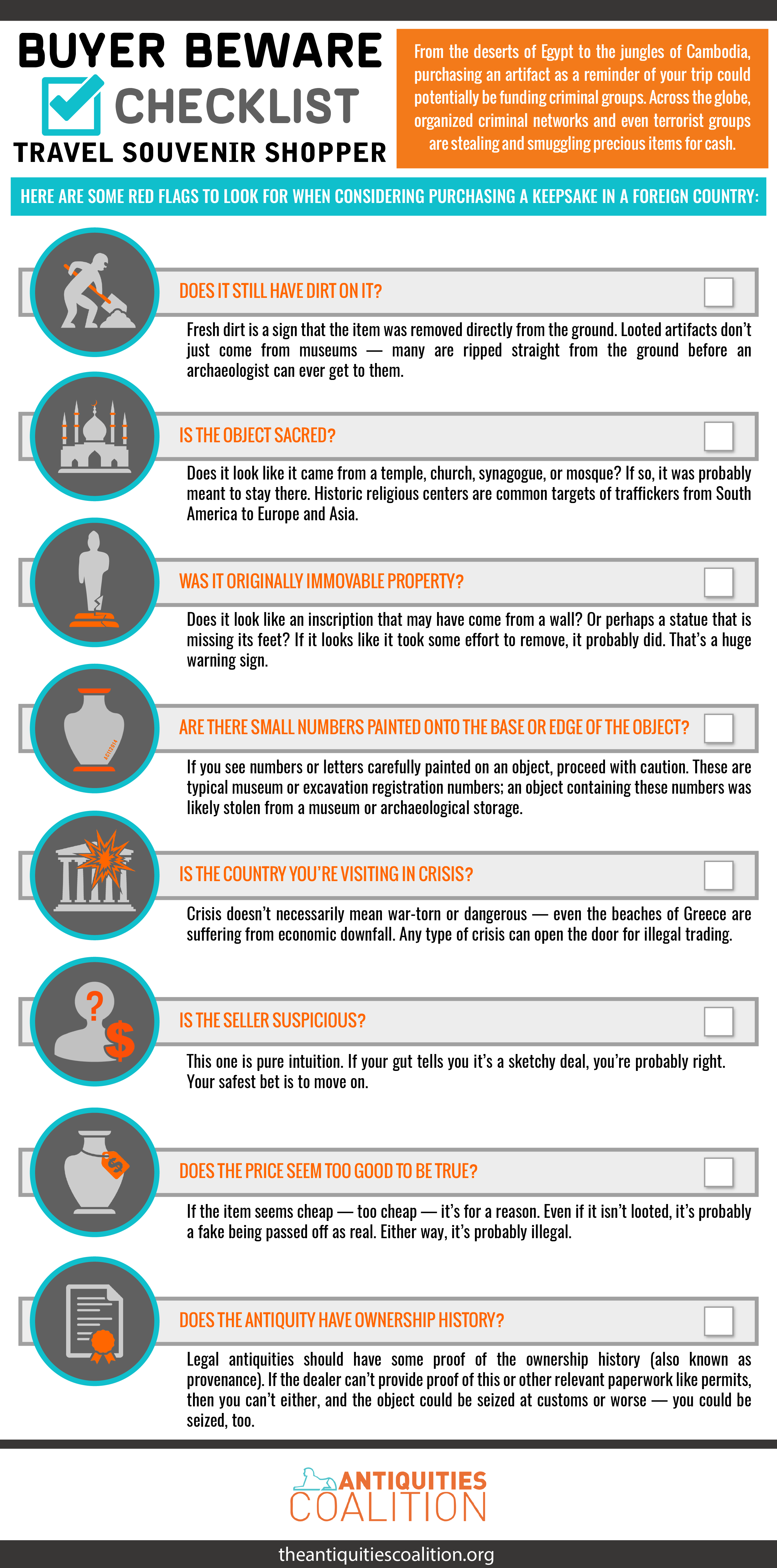 On May 30, the Antiquities Coalition participated in a public outreach program organized by Homeland Security Investigations in New Orleans, Louisiana. The event brought together representatives from U.S. Customs and Border Protection, the Federal Bureau of Investigation, the State Department, museums, auction houses, galleries, collectors, and nonprofit organizations. With this diverse array of participants, it raised awareness about cultural racketeering, as well as the need for cooperation between different sectors of the art market and law enforcement. It also asked how these groups can work together to facilitate the legal trade in art and antiquities, while better combating the illicit trade.
New Orleans has an important role to play in the fight against cultural crimes. The city is home to several major museums, as well as some of the nation's oldest antiques and antiquities galleries. But just as importantly, New Orleans is in the middle of the world's largest port complex, which stretches 290 miles along the Mississippi River. Each year 11,000 oceangoing vessels move through the city, carrying some 500 million tons of cargo from around the world, including an unknown amount of arms, drugs, and other contraband. While no longer the smugglers' paradise of Jean Lafitte, speakers warned that all in the New Orleans' legal, law enforcement, and arts communities should be on alert about the illicit trade in cultural property.
AC Executive Director Tess Davis spoke about vulnerabilities within the $26.6 billion U.S. art market, including forgery, fraud, tax evasion, money laundering, and terrorist financing. To combat these risks, Davis presented the AC's #BuyerBeware campaign, an initiative that provides tools—including red flags—that potential buyers should consider before purchasing artifacts.
Key takeaways included:
Transparency is in everyone's interest, but the market's most of all. Clients are increasingly calling for it, as scandals and prosecutions rightfully erode trust in the art industry, and that in turn affects the bottom line. Conducting due diligence and other best practices, and staying within not only the letter but the spirit of the law and ethical guidelines, will help the market to grow.
A number of responsible players in the art market have recognized their vulnerability to financial crimes like money laundering, terrorist financing, and fraud, in addition to the risk of unknowingly dealing in stolen or looted cultural property.
There are a number of helpful resources to help market actors navigate these risks, including the Antiquities Coalition's #BuyerBeware checklist, as well as materials put out by the Responsible Art Market Initiative in Geneva.
Law enforcement and other government players are conducting active outreach to the art market, and critically broadening their geographic focus to raise awareness in locations beyond New York.
The Antiquities Coalition thanks Homeland Security Investigations for including us in this event and looks forward to supporting other such programs in the future.
To learn more about the AC's #BuyerBeware campaign, as well as other initiatives to combat cultural racketeering, click here.