Hobby Lobby exposes UAE-Israel antiquities trade
July 13, 2017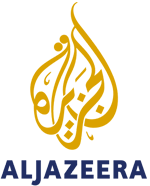 Hobby Lobby exposes UAE-Israel antiquities trade
Lawsuit against US-based arts and craft retailer highlights UAE's rise as a global centre for illegal antiquities. 
Washington, DC – A complaint alleging gross theft of Iraq's cultural heritage filed against Hobby Lobby, a US-based arts and craft retailer, highlights the United Arab Emirates' (UAE) rise as a global centre for illegal antiquities traffic and cooperation between UAE and Israeli dealers on the black market.
Last week, Hobby Lobby agreed to pay a $3m fine to settle a federal lawsuit that accused it of buying smuggled ancient Iraqi artefacts that were shipped under false documentation.
According to the complaint filed by the US Department of Justice (DOJ) in New York, Hobby Lobby President Steven Green and a consultant travelled to the UAE in July 2010 to view more than 5,500 artefacts, largely from Iraq, for purchase.
Four people whose names were withheld – three from Israel and one from the UAE – were the vendors.
There's "a lot of business that flows between the UAE and Israel" in terms of illicit trade of cultural heritage, Dr Amr al-Azm, an archaeologist, professor at Shawnee State University, told Al Jazeera.
Israel has long been a gateway for illegal artefacts sold to the West, Azm explained. The country has lax laws on the sale of antiquities and its favourability in Europe and the US gives it "ease of access to markets".
The UAE has recently become a hub for black market artefacts because of increased demand in the Gulf and a "well-established" class of activity in the state, including "smuggling and contraband", Azm said.
"That's probably why these connections exist."
Among the 5,500 items examined, there were more than 1,500 tablets and 500 bricks adorned with cuneiform, the earliest known writing system, which was invented by Sumerians who lived in modern-day southern Iraq.
These objects were intended for the Green's Museum of the Bible, a private museum in Washington, DC that is set to open in November.
READ MORE: The antiquities looting crisis in the Middle East
Imports from Iraq have been under various limitations since the 1990s. The US invasion in 2003 heightened international concerns of looted items, and the US government has issued several import restrictions on Iraqi archaeological goods.
The two Israeli dealers claimed the artefacts were from a third Israeli's private collection and had been purchased in "local markets" in the 1960s. But an expert hired by Hobby Lobby informed the buyers that these objects were "likely from Iraq", the complaint says.
In spite of the laws and warnings, Green signed off on a $1.6m purchase of the artefacts in December 2010. Payments were made to the Israeli dealers, including the third from whose private collection the artefacts came, the UAE dealer and two others.
About 3,000 clay bullae, small balls of clay pressed with seals as an ancient form of documentation, and 450 tablets covered in cuneiform were "shipped by express post from the UAE and Israel" to Hobby Lobby's headquarters in Oklahoma over a number of years, the complaint states.
Israel's lax laws
Morag Kersel, an archaeologist who focuses on the eastern Levant region and traces artefacts from the Dead Sea plans of present-day Israel and occupied Palestine, told Al Jazeera that many aspects of the deal between Hobby Lobby and the UAE-Israeli dealers suggested the items "weren't legal, they had to somehow be laundered".
Israel's laws regarding the sale of ancient items made it easy to find the cultural heritage of the Middle East for sale in shops across the country. Licensed dealers could sell artefacts unearthed before Israel's 1978 antiquities law with no trouble.
Kersel said Mesopotamian items could be found in "any of the licensed shops" before the Israel Antiquities Authority cracked down on the goods in 2015.
"At the time, it seemed strange. But also, who knew? Maybe it had more to do with this case than we knew at the time," Kersel said.
Hobby Lobby has been under investigation in this case since 2011, according to reports. The complaint details that in September 2011, the retailer received a package of 1,000 bullae from the Israeli dealers with an Israeli export licence that falsely declared the items' country of origin as Israel.
WATCH: TALK TO AL JAZEERA: Iraq and the art of war
The export licence was another cause of concern for Kersel, as it "must have been issued by an Israeli [government official]", she said.
Deborah Lehr, the chairwoman of the Capitol Archaeological Institute at DC's George Washington University, further stressed that Israel's laws and stance towards antiquities dealing make Israeli vendors good partners for illicit dealers.
Items "can easily be laundered through the country's 'legal' market and then 'legally' exported," Lehr told Al Jazeera. "These pieces can then travel anywhere in the world, with a paper trail that appears to be legitimate."
'No one believes that'
For Hobby Lobby President Green, legitimacy is important. The company has long based its business model around what is says are Christian values, including closing on Sundays so employees can attend church. It also won a Supreme Court case in which it refused to provide birth control in its healthcare plans.
The Greens are Evangelicals, a sect of Christianity that serves as a bastion of support for Israel in the US. Green's Museum of the Bible has even developed a "Bible curriculum" for Israeli schools.
Hobby Lobby released a statement saying it had made "some regrettable mistakes" but never bought goods from "dealers in Iraq or from anyone who indicated that they acquired items from that country".
Azm, the archaeologist and Shawnee university professor, said Hobby Lobby's claims that it was a mistake are "spurious. No one believes that."
OPINION: ISIL and the history of destroying history
Hobby Lobby has given hundreds of high-value historic items to the museum.
According to tax filings from 2013, 526 historical artefacts at a "fair market value" of $52,294,000 were donated to the museum. A 2012 filing shows a single artefact valued at more than $23m was donated.
The fact that the corporation has acquired so much cultural heritage and has a history of using illicit means to do so worries Azm.
That, coupled with the fact that the US government chose to impose a $3m fine in a civil case and withheld the identities of the smugglers, calls into question attempts to stop the trade.
Despite the efforts of academics and organisations, "there's almost nothing in terms of criminal cases going to court", Azm said.
Al Jazeera asked the DOJ if it planned to pursue criminal charges in the case, whether against Hobby Lobby or the black-market antiquities dealers.
The DOJ declined to comment.
PDF of article here.