Global Organizations acknowledge Cultural Heritage Protection as instrumental in the fight against terrorism, pledge to prevent further destruction.
August 21, 2017
Terrorism and other threats to national security financed by the illicit trade in antiquities have spurred governments and international organizations to take action to protect cultural heritage in war-torn countries.
Violent extremist groups like Da'esh and Al-qaeda, have for years been looting ancient sites to fund their activities and also as part of their ideological commitment to cultural genocide.
The United Nations Security Council recently passed a resolution condemning the deliberate destruction of cultural heritage as a war crime due to its ability to erode societies and "exacerbate conflict and hamper post conflict national reconciliation."
In passing Resolution 2347 on March 24th 2017, the Security Council further recognized that terrorist groups, by engaging in the illicit antiquities trade, were not only generating income, but were actively, "undermining the security, stability, governance, social, economic and cultural development of affected States."
Systematic destruction and trafficking of cultural property is being carried out across areas of armed conflict at an alarming rate, Irina Bokova, Director General of the United Nations Educational, Scientific and Cultural Organization, told the Council.
"Defending cultural heritage is more than a cultural issue, it is a security imperative, inseparable from that of defending human lives," Bokova said. "Weapons are not enough to defeat violent extremism. Building peace requires culture also; it requires education, prevention, and the transmission of heritage. This is the message of this historic resolution."
The resolution in March is just one in a series of measures taken over recent years to try and stop cultural looting.
Having witnessed the deliberate and widespread destruction of cultural heritage and religious sites by Da'esh and other extremist organizations in 2014, the Security Council passed a 2015 resolution condemning the destruction of cultural heritage in Iraq and Syria, and determining that all member States "shall take appropriate steps to prevent the trade in Iraqi and Syrian cultural property." The body also called on UNESCO and the International Police (INTERPOL) and to assist in the implementation of the resolution.
The then-Secretary General of the Organization of Islamic Cooperation, Iyad Ameen Madani stated that the cultural cleansing in Iraq and Syria at the hands of Da'esh "was at variance with all religious and humanitarian values and international norms, which encourage the protection of monuments and places of worship and all cultural, religious and civilisational symbols."
He added that "criminal acts such as this are aimed at destroying harmony among peoples of different cultures and peaceful coexistence."
So far this year, in addition to efforts by the UN, other international bodies have taken a more decided position against cultural destruction and looting.
In March, the G7 Ministers of Culture signed the Florence Declaration, affirming their belief that cultural heritage "contributes to the preservation of identity and memory of mankind and encourages dialogue and cultural exchanges among nations, thereby fostering tolerance, mutual understanding, recognition and respect for diversity."
The Ministers expressed their concern over not only the continued destruction of cultural property, due to terrorism, armed conflict and natural disaster, but also the marked increase in looting on a global scale.
The Florence Declaration also stated the G7's belief that a more effective implementation of "existing international legal instruments" was necessary and, called upon States to assist in the protection of cultural heritage endangered by armed conflict and illicit activity.
The group urged the Chairman of the G7 to organize subsequent meetings of Ministers of Culture, as well as other cultural authorities, so as to more efficiently monitor the crises, and progress of efforts.
The G20 made similar statements at their annual meeting held in July 2017. As in 2016, the Group announced its commitment to tackling all "sources, techniques and channels" of terrorist income, including the looting of cultural property.
It has been encouraging to see other intergovernmental organizations, such as INTERPOL and the World Customs Organization, step forward as well, asking custom officials and antiquity dealers to take a more active role in preventing antiquity theft.
Most recently, the European Commission submitted a proposal to 'clamp down,' on the illegal importation and trafficking of cultural goods from outside the European Union as part of a larger effort "to strengthen the fight against terrorism financing."
The Commission's First Vice President, Frans Timmermans stated: "Money is oxygen to terrorist organizations such as Daesh. We are taking action to cut off each of their sources of financing. This includes the trade of cultural goods, as terrorists derive funding from the looting of archeological sites and illegal sale of cultural objects."
The increased interest taken by heads of state and international organizations in the preservation of cultural heritage is a promising development. The Antiquities Coalition encourages all parties to follow through on their words by working to implement effective policy and legal procedure that will ensure the survival of cultural heritage.
---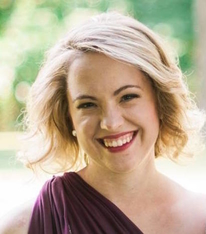 This is a guest post by our intern Ayla Mangold. Ayla is currently a Masters Candidate at the George Washington University, earning a degree in Museum Studies. She is particularly interested in the intersection of national security and cultural heritage preservation. If you're interested in interning with the Antiquities Coalition, please email cultureunderthreat@theantiquitiescoalition.org