El terrorismo y la guerra dejan el Patrimonio de la Humanidad en Oriente al borde de la extinción
February 21, 2016
Terrorism and war leave the World Heritage Site in the East on the verge of extinction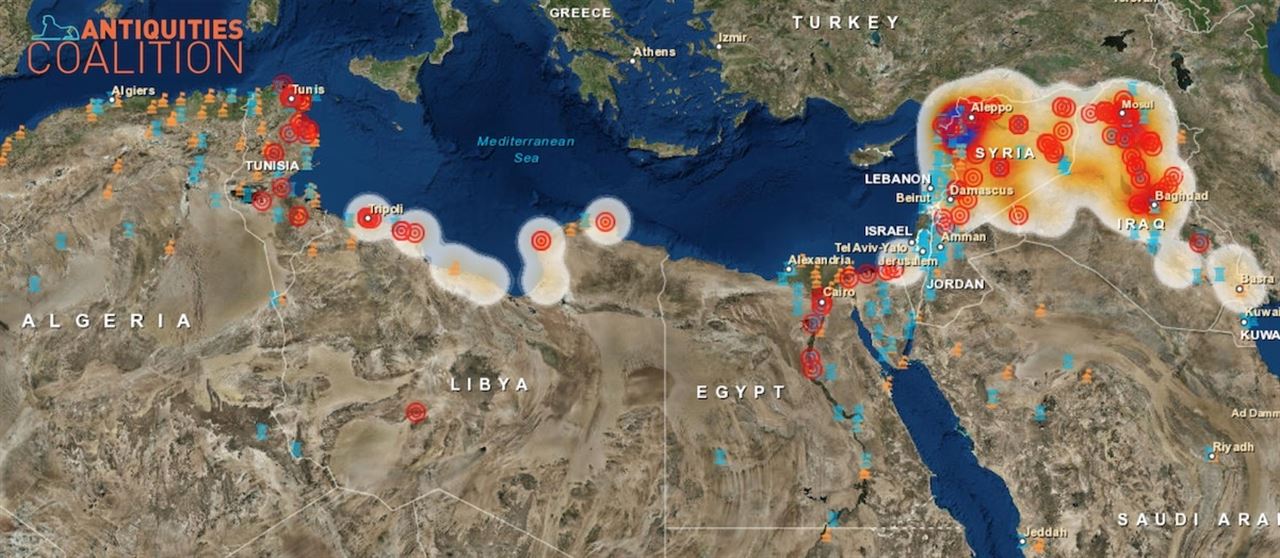 MADRID, 21 Feb. (EDIZIONES) – The destruction this week of the Monastery of San Elías – the oldest Christian church in Iraq – has been just one more example of the campaign of cultural barbarism carried out by terrorist groups such as Al Qaeda, the Frente al Nusra or Islamic State in East and North Africa that has so far destroyed more than 230 historic sites and threatens another 500 more.
On the occasion of an initiative to publicize the true extent of the effects of the attacks against the World Heritage in a region ravaged by war and the jihadist threat, the NGO
 The Antiquities Coalition
 has created an interactive map in which the Users – through information collected by institutions such as UNESCO – can learn about heritage zones
 "deliberately 
attacked or targeted for destruction by violent organizations and extremists not associated with any State"
 from January 2011 to the present day.
The following map, which can be accessed by clicking on the image, 
collects places destroyed and threatened, the instruments used for their destruction and points out their alleged perpetrators
.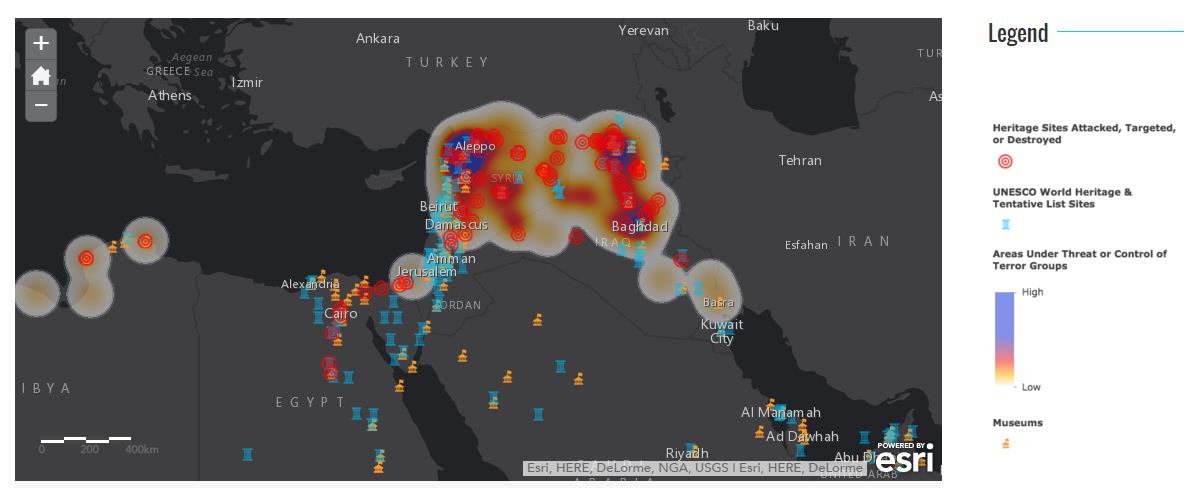 "With the destruction of treasures such as San Elías, Palmira, the Mosul Museum or the Mosque of the Prophet Yunus,"
says the president and founder of The Antiquities Coalition, Deborah Lehr, groups such as "Islamic State
 seek to intimidate and erase the heritage of the diverse communities
 of Iraq in an effort that threatens Muslims, Christians and dozens of ethnic minorities alike. "