Denver museum to return last of looted Cambodian statues
February 24, 2016
Denver museum to return last of looted Cambodian statues
By Sravanth Verma | Feb 24, 2016 in Arts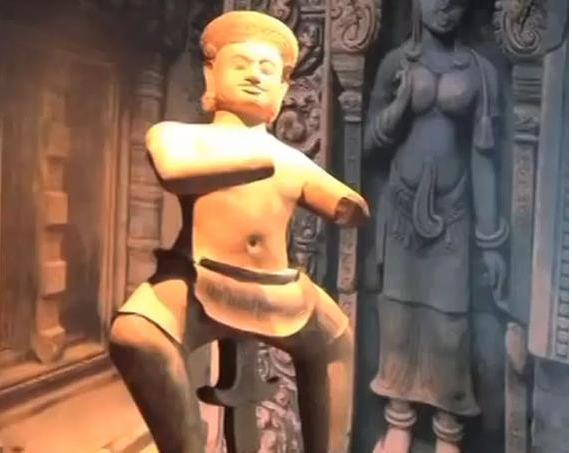 The set of statues were cut from their pedestals and looted during the Cambodian civil war, at temples in Siem Reap, close to the famous Angkor Wat temple complex. Though no official agreement has been reached, the museum confirmed that the statue of the Hindu god Rama, missing its head and feet, will be heading back to Cambodia. The statue was taken off display from the museum's Asian art gallery in December.
"The Denver Art Museum is currently in the process of returning the tenth century Khmer sandstone sculpture to the Kingdom of Cambodia," said Christoph Heinrich, the museum's director. "During the course of research into works in the Museum's collection and following outreach to our colleagues in Cambodia, the DAM became aware of new facts related to the piece's provenance that were not available to the museum when the object was acquired in 1986." The statues, along with many other pieces from other temples, were smuggled out of the country and ended up in the hands of private art collectors and museums.
Other statues from the temple complex include one of Bhima and Duryodhana, two characters from the Indian epic Mahabharat. These were returned in May 2014 from Sotheby's auction house, after an appeal to UNESCO by the Cambodian government. The scene depicted is from a famous duel between Bhima and Duryodhana at the end of the bloody Kurukshetra war. Bhima strikes Duryodhana down as the Pandavas, Krishna and two attendants look on. Three other statues from the tableau were returned in June 2013 by the New York Metropolitan Museum of Art.
The Rama statue is a part of a tableau from the 
Indian story, the Ramayana
, on the temple's eastern side. The tableau also featured an image of the monkey god Hanuman, which was returned by the Cleveland Museum in May 2015. Three statues are still missing and are probably in the hands of private art collectors.
Tess Davis, a researcher at the University of Glasgow and the executive director of the Antiquities Coalition who has been involved in the legal aspects of the case since 2013, said, "The kingdom has taken on the art market, an entire industry, and a powerful one at that. Collectors, dealers, museums, auction houses, they have deep pockets and top lawyers on their side. But Cambodia has something even more important: the truth and the law. And that's something no amount of money can buy."
Davis said even in the 1960s, Khmer sculptures were found nowhere else except in Cambodia and France, Today, they are found in many museums in the United States. "How do you think they reached the market, many missing their feet and any paperwork?" she asked.
PDF of the article here