Culture in Crossfire 2016: Presenters Reveal New Research Methodologies and Potential Solutions
March 11, 2016
On March 4, 2016 the Antiquities Coalition participated in a conference hosted by the Middlebury Institute for International Studies (MIIS) and Monterey Terrorism and Research Education Program (MONTREP) entitled, Culture in the Crossfire: The Security and Policy Implications of the Trafficking and Destruction of Antiquities. This multi-disciplinary conference is the third such event the institute and program have held in recent years, demonstrating the military and security communities' growing interest in the issue of culture under threat in areas of conflict.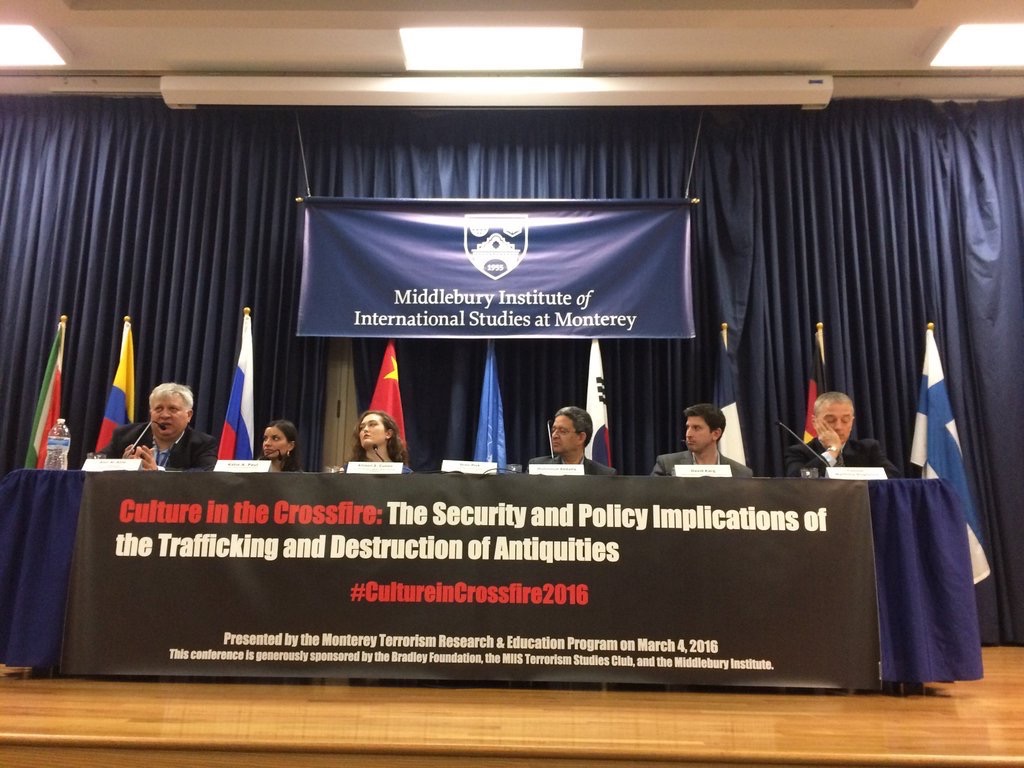 The event was comprised of three panels, Panel 1: "Antiquities Trafficking and Destruction in the Middle East," Panel 2: "A Global Survey of Cultural Heritage Under Threat," and Panel 3: "Conceptualizing New Public-Private Policy Directions." Each of panels was followed by a moderated discussion with the presenters. Colonel Matthew Bogdanos presented the keynote lecture on his work in Iraq following the looting of the Baghdad Museum. His lecture provided details on many of the challenges during the Iraq war that parallel the hurdles faced in the region today.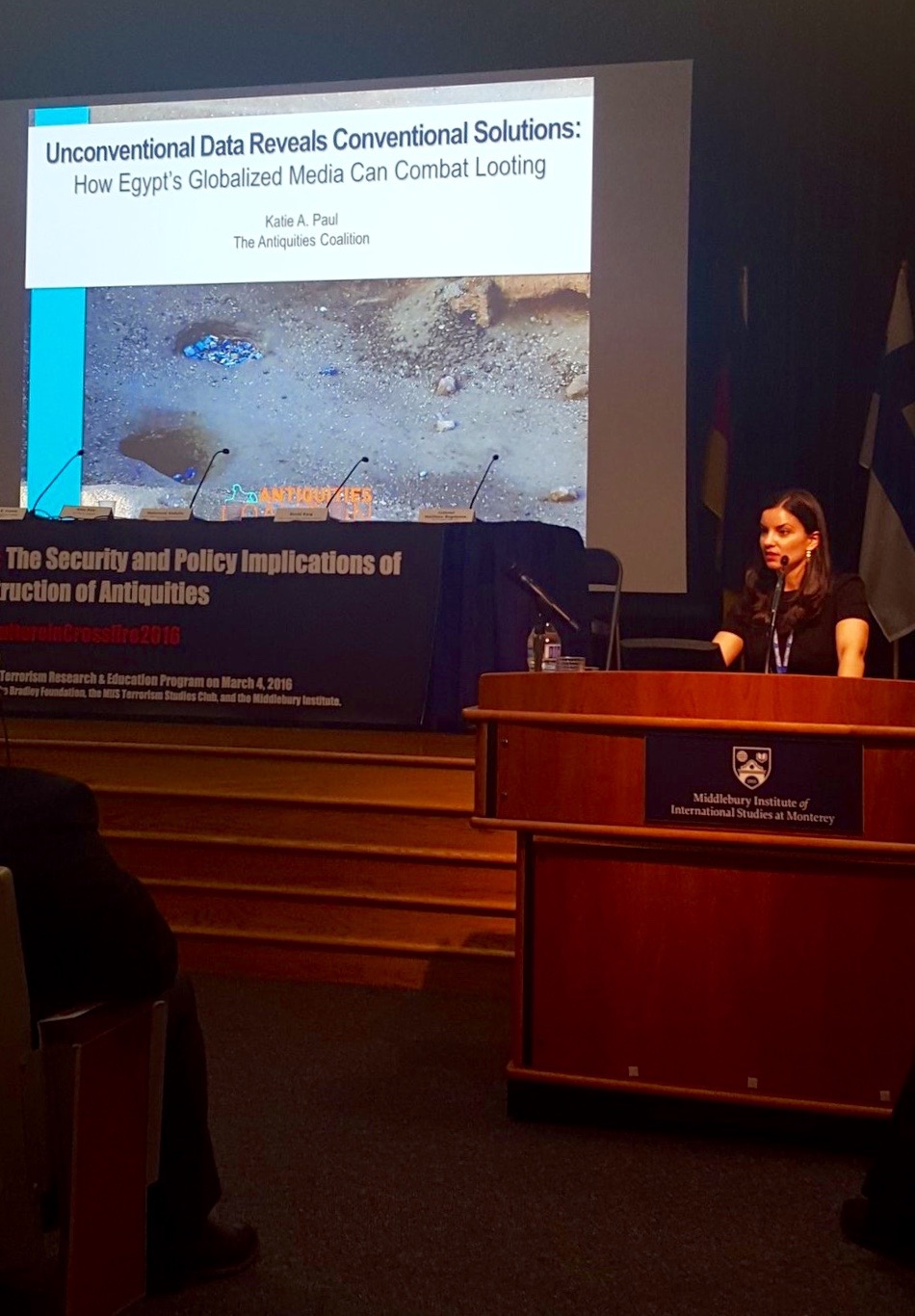 The first panel examined the recent events that have spurred an increase in looting and trafficking activities in the Middle East and included presentations from David Karg of Checkmate IQ, Dr. Amr al Azm of Shawnee State University, Allison Cuneo from the ASOR Cultural Heritage Initiatives, Mahmoud Abdalla, the director of the Arabic School at MIIS, and the Antiquities Coalition's Chief of Staff, Katie Paul. Panelists' research focused on Iraq, Syria and Egypt and the current state of antiquities crimes the region and went beyond the identification of the problem and revealed new methods toward actionable solutions. . The countries discussed are among those facing the greatest increase in illicit heritage activities since 2011 Arab Spring destabilization and subsequent conflicts.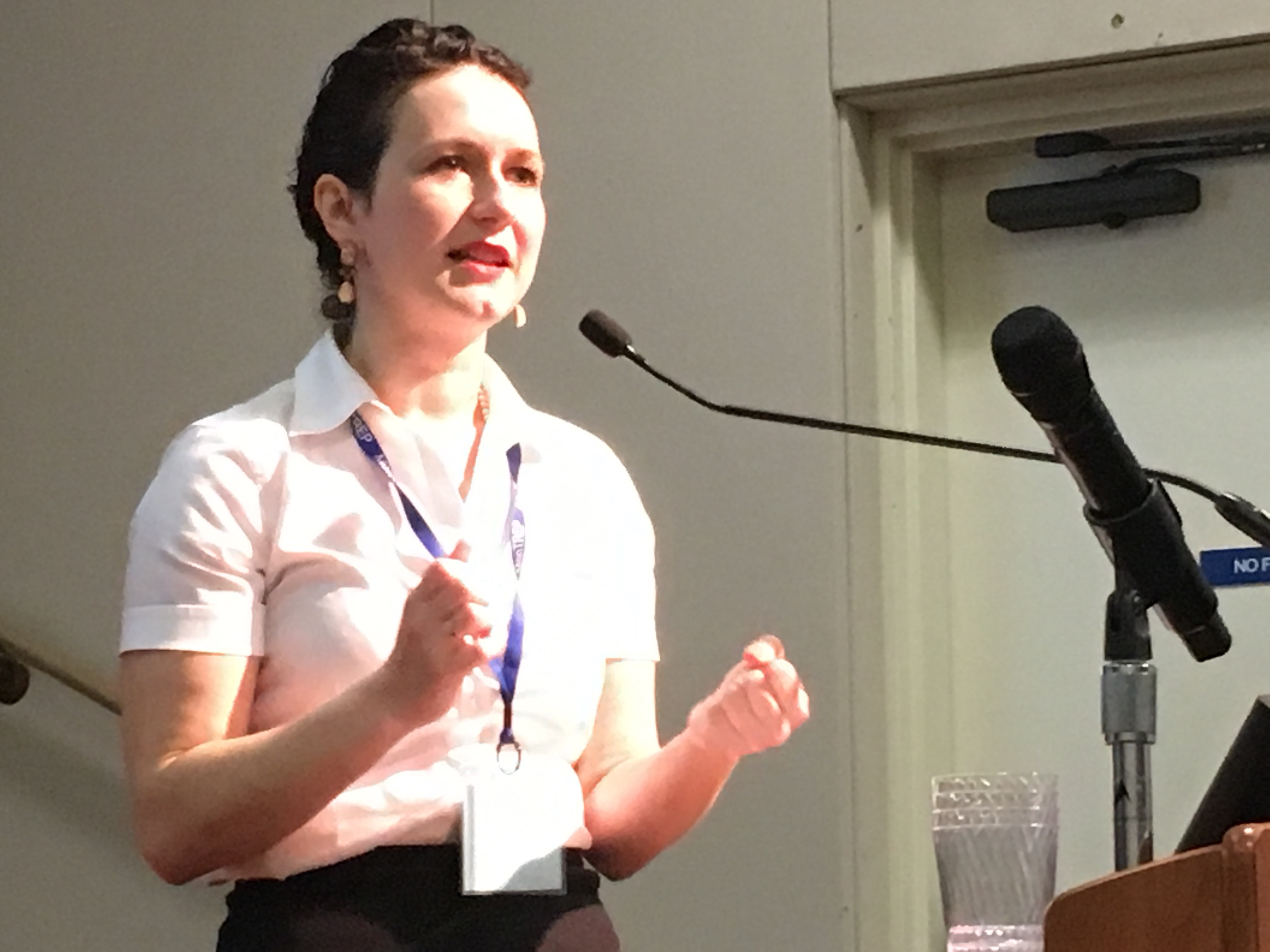 The second panel explored the implications of threats to cultural heritage beyond the Middle East, including in areas not currently facing conflict. Panelists explored incidents in history that reveal lessons learned as the Middle East conflicts progress. Comparisons were also drawn between illicit trafficking of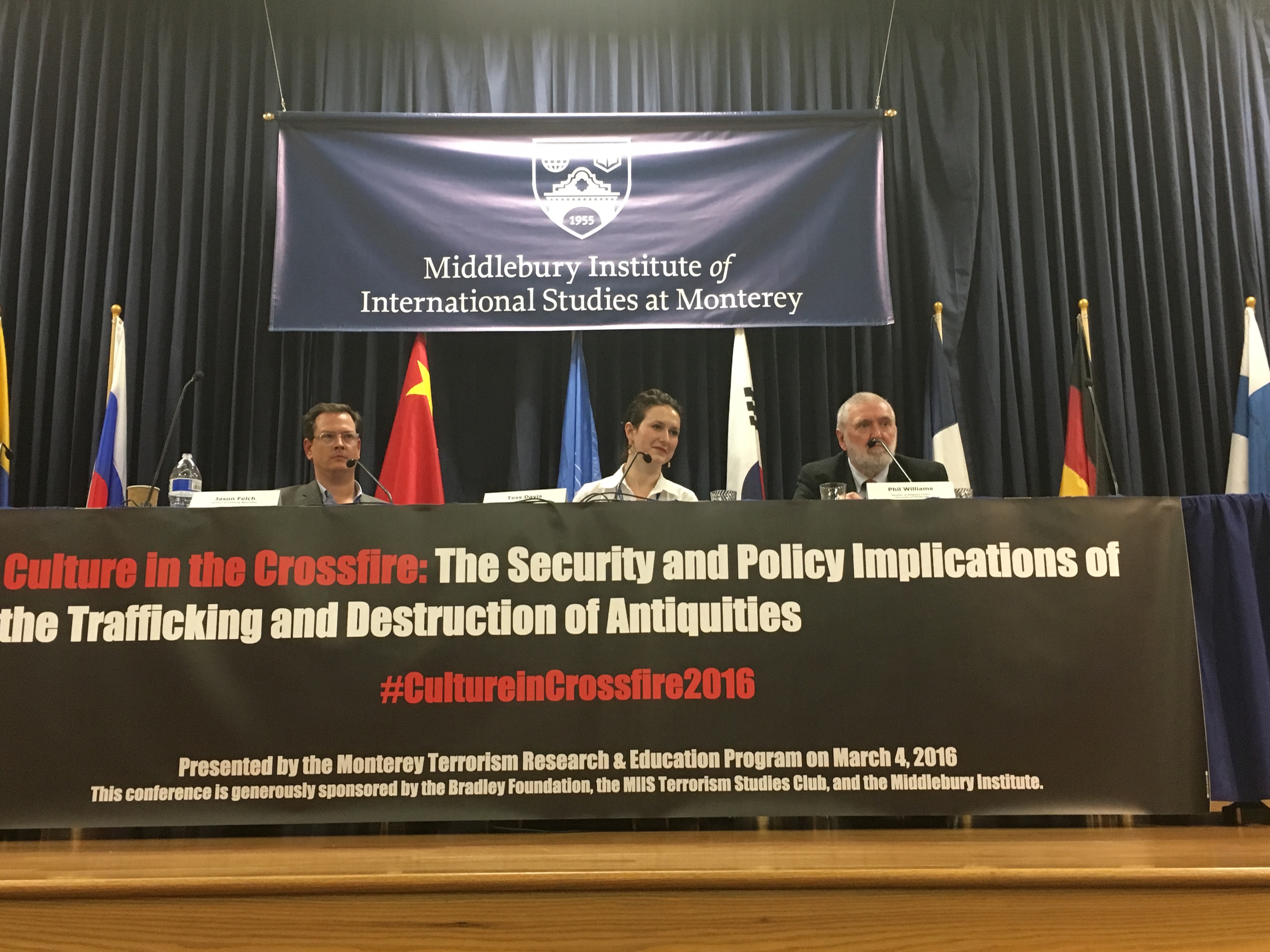 antiquities and other trafficking patterns such as drugs, lending new insights into ways of understanding the current crisis in the MENA region. Panelists included Phil Williams from the University of Pittsburgh, Chasing Aphrodite author Jason Feltch, and the Antiquities Coalition's executive director, Tess Davis.
The final panel of the day addressed policy solutions to the supply and demand aspects of the trade. Panelists included Mark Vlasic from Georgetown University Law Center, Erik Nemeth, researcher for RAND and founder of culturalsecurity.net, and Colette Loll of Art Fraud Insights. Potential steps toward solutions included new technologies and quantitative data on market trends.
The research presented at the #CultureinCrossfire2016 conference provided a wide range of solutions-driven research that has potential for measurable impact on the illicit trade and examined new information on progressive methodologies, policy issues and potential solutions.