Antiquities Coalition Releases "Cultural Piracy: Mapping Antiquities Seizures Around the Globe"
September 5, 2019
Nearly $65 Million in Illicit Artifacts Seized Since 2014 From the Middle East and North Africa
WASHINGTON, DC (September 5, 2019) — The Antiquities Coalition is proud to launch its latest interactive map, "Cultural Piracy: Mapping Antiquity Seizures Around the Globe." This tool provides a geographic representation of the illicit antiquities trade stemming from the Middle East and North Africa (MENA) region by plotting reported cultural property seizures since 2014. These news reports are from English, Arabic, and Turkish-language media sources. In total, the map plots 231 individual seizures and 166,246 individual objects.
Key findings of this map include: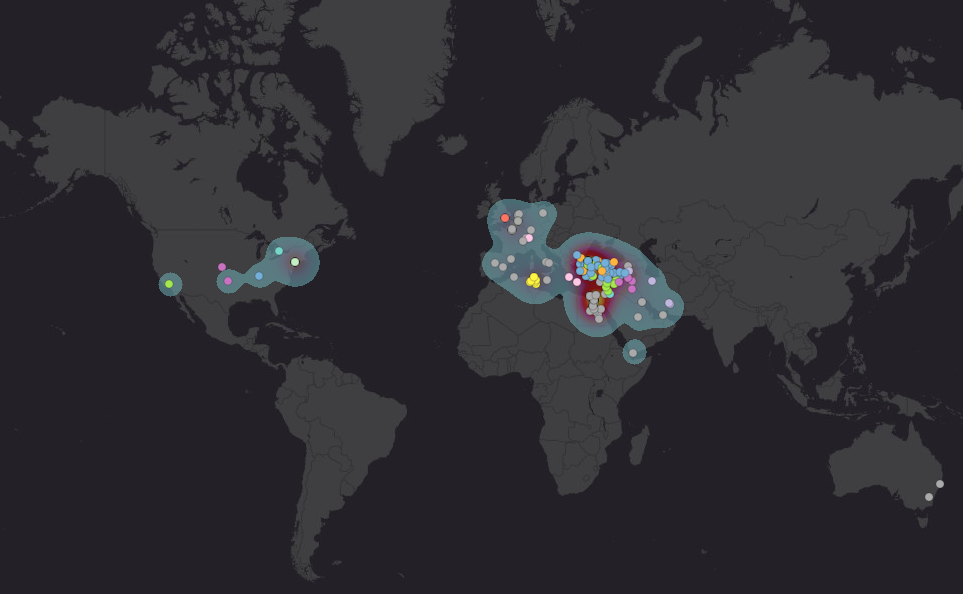 Total reported value of $63,762,255.
Actual value likely much higher given that just 5% of objects had reported values.
Highest valued seizure is $13 million worth of manuscripts and statues from Iraq.
The United States accounts for the majority of seizures, with France, Germany, and Spain following.
"The Antiquities Coalition hopes that this map will help underline the patterns in the illicit trade and further reinforce international collaborations to curb it," says Deborah Lehr, Chairman of the Antiquities Coalition. "Clearly, there are locations in which commendable efforts are succeeding in thwarting this trade." Nevertheless, there is an obvious need for intergovernmental cooperation: illicit trade is a cross-border issue that requires a multinational response.
###
About the Antiquities Coalition 
The Antiquities Coalition unites a diverse group of experts in the fight against cultural racketeering: the illicit trade in antiquities by organized criminals and terrorist organizations. This plunder for profit funds crime and conflict around the world—erasing our past and threatening our future. The Coalition's innovative and practical solutions tackle crimes against heritage head on, empowering communities and countries in crisis. Learn more at theantiquitiescoalition.org. Follow us on Twitter @CombatLooting.
Media Contact
Albert Fujii, afujii@theantiquitiescoalition.org