American Bar Association Honors the Blog "Cultural Heritage Lawyer"
November 25, 2015
The Antiquities Coalition is pleased to congratulate our friend and colleague Rick St. Hilaire, whose blog Cultural Heritage Lawyer has again been selected as one of the American Bar Association's BLAWG 100!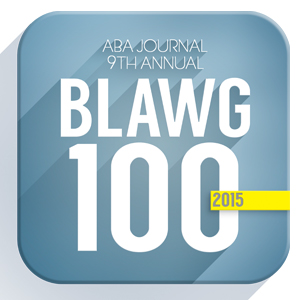 The ABA Journal grants this honor every year to the very top of legal field's thousands of blogs. As the magazine "is read by half of the nation's 1.1 million lawyers," this recognition brings art and cultural property law to a wide and important audience. St. Hilaire, a 15 year veteran prosecuting attorney and adjunct professor, started the blog in 2010 to report on "cultural property law, heritage trafficking, art crime, and museum risk management." It now has a wide readership, both in and outside the field, which will only grow with this latest award.
Congrats again to Rick St. Hilaire and Cultural Heritage Lawyer!
Click here to visit Cultural Heritage Lawyer
Click here to visit the full BLAWG 100 List