AC In the News: Deborah Lehr on Bloomberg to Discuss Targeting of Iranian Cultural sites
January 17, 2020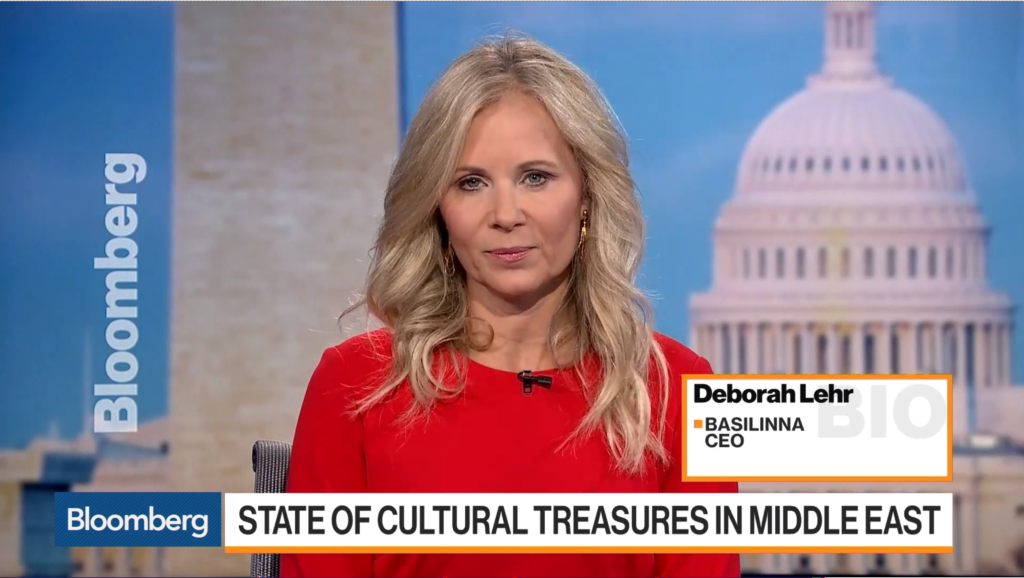 Antiquities Coalition Chair and Founder Deborah Lehr sat down with David Westin on Bloomberg Markets last week to discuss reports that the U.S. government would consider targeting Iran's cultural sites if Iran retaliated against the United States for the death of Qassem Soleimani, commander of the Islamic Revolutionary Guard Corps-Quds Force.
What You Need to Know
Following Soleimani's death, President Trump warned "if Iran strikes any Americans or American assets, we have targeted 52 Iranian sites… some at a very high level and important to Iran AND the Iranian culture."  The intentional targeting of cultural sites is a war crime under The Hague Convention and is also contrary to existing U. S. policy.
"The administration has been a leader on this issue," said Lehr. "They have been very active in negotiating with countries in the Middle East and North Africa, who have been suffering from violent extremism, suffering from the destruction of heritage, and negotiating cultural [memoranda of understanding] as well as using cultural diplomacy."
Iran is home to 22 cultural World Heritage Sites, including the famed Persepolis, which was built by Darius I in 518 BC and then later sacked by Alexander the Great in 320 AD.
The President and the U.S. Department of Defense have since reaffirmed the United States' commitment to safeguarding cultural heritage, even during times of conflict.
The Antiquities Coalition is encouraged by the swift reaction to the President's threats, both by others in the administration, as well as people around the world. The State Department has been a leader in using cultural diplomacy to build ties, especially in the Middle East. This type of action would undermine both the spirit and the letter of the law.  Lehr commended the Defense Department for their work in this area and the President for clarifying his position on the matter. "If we can take a positive out of this negative, it definitely is that it raised awareness," she said.
To watch the full interview, starting at the 29:24 mark,  click here.
To read the Antiquities Coalition's statement that "culture should not be a military target," click here.