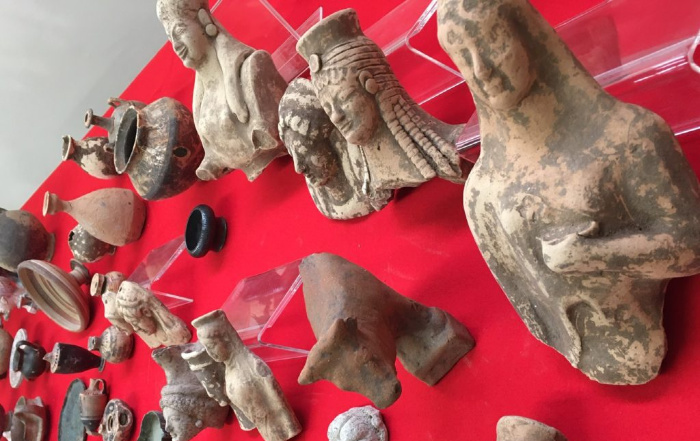 A raid that spanned over 80 locations across four European countries has resulted in the recovery of over 10,000 artifacts and arrest of 23 individuals connected to their original theft.
The effort, led by the Italian Carabinieri's Department for the Protection of Cultural Heritage, was supported by the EU's judicial and police agencies. The ongoing investigation began in 2017 when Italian police were investigating several thefts from archeological sites in Calabria, Italy. The items stolen were transferred abroad to be put up for auction and sold.
Antiquities Coalition Executive Director, Tess Davis, spoke with Artnet regarding the arrests and what this means for the fight against the trade of illicit artifacts.
Davis explained that this raid shows that cultural racketeering is not limited to countries with conflict areas and can happen anywhere.
"It should also serve as a reminder that when it comes to ancient art, buyer beware," Davis says. "These 10,000 objects were destined for the art market, where they would have been sold to unsuspecting consumers. By performing their due diligence, collectors can protect both our shared heritage and themselves."
To read more about the raid and recovered artifacts, click here.