A United Nations exhibit is open until December 1 that dramatizes the world body's efforts to promote cultural heritage preservation. The Spirit in the Stone: The Indelible Face of Cultural Heritage is organized by the Italian Permanent Mission and features work done in the Syrian city of Palmyra. It coincides with the Italian presidency of the UN Security Council and it part of their ongoing efforts to promote cultural heritage preservation around the world.
Ambassador Sebastiano Cardi of Italy welcomed guests to the opening of the exhibit. It features the work of the Institute for Digital Archaeology of Oxford, England. IDA Founder and Executive Director Roger Michel told assemble diplomats and guests about their work, including their recreation of the Triumphal Arch of Palmyra that seeks to bring back to life this centerpiece of the Syrian city, destroyed by Daesh extremists. Michel aid that over one billion people have been seen the recreation through media exposure in the IDA's effort to promote public understanding of cultural heritage preservation. London, New York, Dubai and Florence have hosted the Arch and earlier this year Director of Technology Alexy Karenowska and the IDA received the University of Oxford's Vice Chancellor's and Early Career Research Awards for work on the project.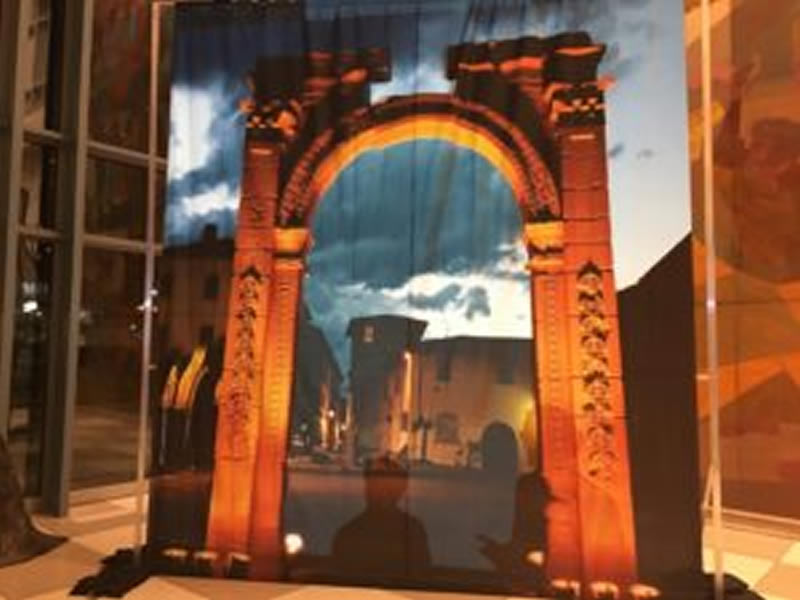 A photograph of the Triumphal Arch of Palmyra on display in Arona, Italy is included in the exhibit, along with explanatory panels and another recreation, the Statue of Allat from the Temple of Allat in Palmyra. It showcases IDA efforts to repair and reconstruct this Palmyrene masterpiece. The statue is a Roman copy of a Greek original, dated from 50-150 CE. Alat is a pre-Islamic goddess, the equivalent of Ishtar in Mesopotamia, Atargatis in Syria, and Athena in Greece, according to exhibition materials. The Dubai Future Foundation supports the IDA's work and the exhibit.
The exhibit is open to the public until December 1, reinforcing the message of the importance of cultural heritage preservation to the halls of the United Nations and its diplomats and visitors.